Embraer's E2 re-engined E-Jet impressed with its larger engines and evolved wingtips at the 2016 Farnborough Airshow, and is seeing a trend of airlines upgauging to the larger models in the family, yet for a 2018 entry into service a number of the seat safety issues identified at the start of 2015 have not been resolved.
RGN's Up Front column discussed the developments in the E2's business class cabin — including fundamental design changes to the Crystal Cabin Award-winning seats — but there is more to note in the economy space as well.
Surprisingly, despite the issue of flight safety's head impact criterion (HIC) being well known, well understood and not geometrically complex in the E2's economy seats, multiple Embraer representatives confirmed to RGN that the airframer has not yet been able to achieve HIC certification for its cabins. This includes, Embraer said, the innovative tablet mount for economy class seats that was such a vital part of the award judges' decision, but which neither worked nor was HIC-able at last year's Paris Air Show.
Notably, these questions have been left unanswered by Embraer for eighteen months. A year and a half ago, an Embraer spokesperson told RGN: "Many items in the cabin interior including the HIC are in the early phases of conceptualization, as such, there is nothing much they can comment on at this stage." It's unclear why Embraer hasn't taken advantage of the many options around PED shelves, slots or grooves to make this work.
In the context of other tablet-mounted systems (like Lufthansa Technik's ZIM seats iPad solution for Qantas) making significant progress, Embraer seems to be standing still, if not falling behind.
For an aircraft that is supposed to be delivered the year after next, this is starting to sail very close to the wind of production delays. That's particularly notable for Embraer given that its demonstration seats are provided by Zodiac — the more full-featured models are the Z2 Plus, while the more barebones examples are the standard E2 — a company that has not covered itself in glory either in production capability or in avoiding FAA airworthiness directives for its regional jet seating.
At the Farnborough Air Show, Embraer's senior manager for product strategy Rodrigo Silva e Souza confirmed to RGN that the Brazilian airframer had booked 25 aircraft at the show, which he classified as "typically customers that already have our aircraft".
"The interest has been really big," Silva told RGN, pointing to the airline's business class as a draw. "We have airlines from all over the world come here. They love the mockup, they love the 2-2 configuration." Other airliners are able to offer a 1-2 configuration (the Bombardier CRJ, Mitsubishi MRJ or COMAC ARJ21, for example) or a 2-2 layout (like the Bombardier CSeries) in business/first class.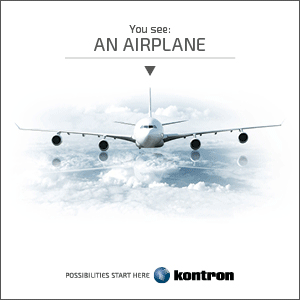 In terms of the staggered layout in business class, airlines in "Africa, Asia, even some customers in North America, are really interested. This is a unique feature of our planes," Silva explained.
Like Boeing and Airbus, Embraer is seeing demand for upgauging of its fleet among its new orders. "We had a conversion by JAL from 170 to 190. We had Arkia for E195-E2," among others, Silva said.
These customers, Silva noted, are in "different regions — Middle East, Japan, Indonesia — all important markets, so it's good for us."
The scope clauses in US mainline carriers' crew contracts, which prohibits those airlines from subcontracting certain sizes of aircraft to contract or subsidiary airlines, is particularly relevant to Embraer, Silva told RGN. "A lot of the customers of the 170, 175, are regional airlines. Sometimes they are limited to fly the 170 or the 175 size of aircraft, and those airlines, those customers we don't see moving up. They cannot move up."
However, outside the United States, "In other cases, some customers like JAL, for instance, will" upgauge their aircraft to the E190 and E195 sized E2 aircraft, Silva said.
RGN will continue to follow the E2's cabin certification as the aircraft moves towards entry into service.