Rockwell Collins today announced that China Eastern Airlines selected its Iridium® SATCOM aftermarket solution for its fleet of more than 100 Boeing 737 aircraft. Installations are currently in progress.
The voice and data communications solution, installed via a Boeing service bulletin for Next-Generation Boeing 737s, will enable reliable long-range global voice communications, flight tracking and Aircraft Communications Addressing and Reporting System (ACARS). The solution is also capable of enabling Future Airspace Navigation System (FANS) for airlines that need it for their operations.
"Having an Iridium SATCOM solution that is backed by the aircraft manufacturer ensures support long into the future and helps retain long-term aircraft value," said Steve Timm, vice president and general manager, Air Transport Systems for Rockwell Collins. "On top of that, our solution is affordable because of the innovative ways we optimize SATCOM bandwidth for data transfer, all in a lighter-weight unit compared to previous-generation solutions."
The Rockwell Collins Iridium SATCOM solution for China Eastern consists of a triple-channel transceiver that includes two channels for exclusive global voice communications and one for short-burst data link communications. It is the first Iridium three-channel transceiver to be approved by Boeing for FANS and safety services.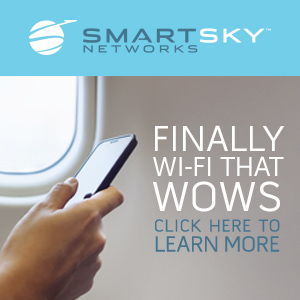 "Boeing is pleased to work with Rockwell and our mutual customer, China Eastern, to bring this technology to the retrofit market," said Bob Dankers, director of Avionics Modifications, Boeing.   "We heard our customers' requests for a Boeing service bulletin to install this voice and data communication technology, which is usable where VHF radios do not operate and also satisfies mandates by the CAAC. This is just one example of Boeing's commitment to finding retrofit solutions that provide the best customer value at an affordable price."
Customers interested in more information about Rockwell Collins' global voice and data communications solution for Boeing 737s, should contact the Rockwell Collins sales and marketing team.
About Rockwell Collins
Rockwell Collins is a pioneer in the development and deployment of innovative aviation and high-integrity solutions for both commercial and government applications. Our expertise in flight deck avionics, cabin electronics, mission communications, simulation and training, and information management is delivered by a global workforce, and a service and support network that crosses more than 150 countries. To find out more, please visit www.rockwellcollins.com.