With some 550 Gogo-equipped American Airlines aircraft under threat of being deinstalled in the next several years, ViaSat believes it is in a strong position to win more business from American after sealing a deal to fit the carrier's 100 on-order Boeing 737 MAX narrowbodies with its Ka connectivity service.
The revelation that 550 mainline aircraft at American are at risk of seeing ATG/ATG-4 removed was made late last week by Gogo in a SEC filing, which also confirmed American's intent to upgrade nearly 140 aircraft from ATG/ATG-4 to Gogo 2Ku. Approximately 430 aircraft that comprise the balance of roughly 560 aircraft on which Gogo services will continue "are predominately regional jets and will continue to utilize Gogo's ATG/ATG-4 service," said Gogo.
Some analysts believe the language in Gogo's filing is overly cautious. William Blair Equity Research in a note today said that "after speaking with management and following a statement made by American, no decisions have been reached at this time on about 400 of the 550 aircraft."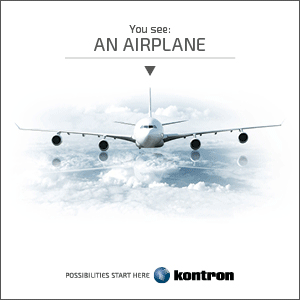 Even so, ViaSat remains hopeful it will carve out more business with American. "We don't know what American Airlines' plans are for that fleet [of 550 mainline aircraft], but we will compete really hard to win that business, so if that does come on the market, we'll compete really hard to get in," ViaSat director Don Buchman told RGN.
For now, ViaSat is quite rightfully in a celebratory mood at its AA 737 MAX connectivity win, saying its next generation Ka-band connectivity kit will be installed on these aircraft either at the factory or via post-delivery retrofit modification depending on when ViaSat receives linefit offerabilty on the type from Boeing, as well as American's preference.
"I'd like to hold to linefit within the year and [we're] working hard to meet that," said Buchman of ViaSat's work with Boeing. But if a post-delivery retrofit is required, and with it supplemental type certification (STC) for the 737 MAX, ViaSat believes it will be in a good position, as it expects to soon secure STC on the 737NG for its El Al installation. "Yes, you would need a new STC for the 737 MAX, but you can use a lot of the learning and data package – there's a lot of reuse from airframe to airframe."
With nextgen hardware aboard, the 737 MAX narrowbodies will "tap into the power of ViaSat's advanced high-capacity Ka-band satellite system, which will include ViaSat-1, ViaSat-2 and ViaSat-3 satellite platforms", said the firm. Buchman added, "What we're shipping going forward will be fully compatible with ViaSat-1 and ViaSat-2, and fully compatible with ViaSat-2 and ViaSat-3. We do not anticipate any hardware upgrades to be required going forward."
However, aircraft equipped with ViaSat's current generation Ka-band connectivity kit – operated by JetBlue, United and Virgin America – will require what Buchman describes as "a small upgrade if they want to access ViaSat-2 and ViaSat-3". This includes "changes to some of the RF electronics in the antenna and the modem to be compatible".
The ViaSat-2 satellite is scheduled to launch in the first quarter of next year, and "will be in service three to six months after" pending a successful launch. American will take the first of its 737 MAXs in 2017 so ViaSat expects to be in a position to support connectivity on these aircraft in 2017. A total of 20 737 MAXs are forecast to be delivered through 2018, with the balance delivered in 2019 and beyond, noted Raymond James analyst Chris Quilty today.
When American operates both ViaSat Ka- and Gogo 2Ku-equipped aircraft at the same time, passengers will be able to compare for themselves which service provides the best experience. But ViaSat believes there won't be any doubt in passengers' minds, with Buchman saying:
Nobody is matching this groundbreaking service. We don't think any service out there will really stack up. If you want to do full engagement, high engagement, we don't think any other will support that or even come close … We know what the roadmaps are for the various technologies…
Presumably ViaSat will be under the gun to meet certain milestones in the program for American. Gogo certainly must meet various QoS metrics, with the company confirming in its filing that American has the right to terminate the agreement with respect to 2Ku service "at its discretion upon payment of a specified termination fee, if Gogo fails to achieve specified certification, equipment delivery and other milestones or to meet specified service level requirements or at the end of three years. The Letter Agreement also includes monetary penalties for certain service level commitment breaches."
Interestingly, on the morning that the ViaSat and Gogo news was breaking, Delta Air Lines – Gogo's largest customer – announced that from 1 July it will offer all inflight entertainment content for free across the 90% of its fleet fitted with IFE (be it Panasonic embedded or Gogo-powered wireless).
Asked by RGN if this might be a competitive response to American's decision to adopt ViaSat's streaming class of service for the 737 MAXs, Buchman said, "It's one logical response".
There is a mixture of connectivity and entertainment [out there] but we view them as one in the same – the connectivity is entertainment. You can connect [to ViaSat Ka] for work but also access your Netflix, Amazon, etc when you want to watch it.
One area where Gogo seems to be on solid ground at American is in providing ATG/ATG-4 for small regional jets. But ViaSat is eyeing the RJ market, saying it has "a lot of advanced R&D and is working with airlines on the antenna side" to get its Ka kit compatible with smaller aircraft.
"We're hopeful to have a product [for small RJs] in the next few years," noted Buchman.
As for whether ViaSat will secure new business with other US carriers, Buchman said, "We see a lot of airlines with new aircraft deliveries coming in. [That provides] a great opportunity even if they have a long-term provider. And contracts expire, and as they expire, we think we have a really good product and a good position to win as much business as we can."
Gogo CEO Michael Small was not immediately available for comment. The status of Gogo's shelved debt offering is as yet unclear. But William Blair's note stated today that Gogo management "viewed this [AA] contract as a positive, which suggests that the company internally modeled a worse outcome when it sought to raise $525 million in the debt market at a 12% rate and subsequently pulled the deal after receiving the American proposal last week."