TrueNorth Avionics announced today that its Simphonē airborne connectivity system was selected for a Gulfstream G650 completion. The aircraft, delivering from Gulfstream Completions, will have a system that will enhance overall passenger communications.
"Like Gulfstream, we at TrueNorth are focused on delivering the best customer experience possible. We want to ensure that passengers and crew can be effective and efficient when they have to fly," said Mark van Berkel, TrueNorth CEO. "This is an important project for us, and it is gratifying to work with Gulfstream to offer a world class communications solution for this G650 aircraft."
Gulfstream tested the TrueNorth system extensively and certified its successful test achievements. Interfaces such as Health Trend and Monitoring Systems (HTMS), messaging via Iridium, and functionality with other Satcom systems had to be proven fit for aircraft usage. The TrueNorth Simphonē system will allow passengers to enjoy new voice options and quality, Fax capability, and dual Wi-Fi for maximum reliability.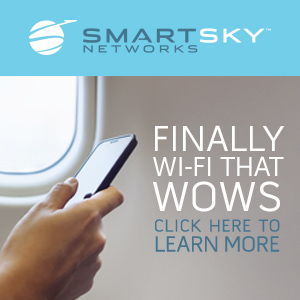 The customer, who preferred to remain anonymous, has previously enjoyed Gulfstream aircraft and TrueNorth systems. Jeff Beutel, national account director for TrueNorth, exclaimed, "It is an honor to work with Gulfstream to help make this possible and help a customer to have their new aircraft outfitted exactly the way their passengers expect."
About TrueNorth:
We design and build the technology that powers the connected aircraft and addresses the rapidly changing landscape of mobile devices today and into the future. We are trusted by more Fortune 100 business jet operators for inflight communications systems than any other, and leading avionics manufacturers rely on our expertise to enable their own connectivity systems. Optelity, our newest product family is the ultimate in upgradable, while our flight deck communication systems enable safety and efficiency. With effortless connectivity for smart phones and other mobile devices, our systems deliver high fidelity voice, GSM, Wi-Fi, and enterprise E-mail capabilities. Only TrueNorth provides app-based, ready-to-upgrade solutions that empower people to stay connected to what matters, whenever and wherever they have to fly. Connections made simple for ten years. Visit TrueNorth at truenorth.aero.