Buffalo holds a special place in JetBlue's history. The carrier's first flight was a departure from Buffalo-Niagara International Airport (BNIA) 16 years ago and JetBlue's director of route planning John Checketts describes the level of cooperation and support from the region as "unprecedented". That partnership took another step forward last week as the airline expanded operations with the launch of non-stop service from Buffalo to Los Angeles. JetBlue's initial announcement around the new service was somewhat unexpected but the airline and regional executives are working hard to justify its addition to the route network, and even talking of further expansion.
Tourism is booming in the Buffalo-Niagara region, a "renaissance" of sorts according to Patrick Kaler of the Visit Buffalo tourism authority. And demand appears strong, particularly from the Los Angeles area. John Percy of Niagara Tourism shared that the LA area "has been in the top 5 markets where potential visitors contact us so this could not be more timely for all of us". The launch of the new flight corresponds with an increase in marketing dollar spend in Southern California by the group to convert that demand into inbound traffic.
Demand also exists headed westbound, of course. This RGN journalist's presence in Buffalo for the inaugural was staged; I don't live in the area but wanted to be part of the fun. For others on board, however, the value proposition of the new route is significant. Some saw the opportunity for a cheap weekend in Los Angeles and jumped at the $99 intro fare price. One couple was headed to Santa Monica to visit their newborn grandchild. Another was headed to meet family and then, eventually to a wedding in Northern Mexico. All of them will save hours over the options previously available to them for the trip.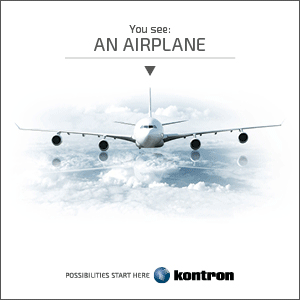 And then there is the third pool of travelers the flight caters to: Canadians. Kaler reminded the gathered media that there are millions of people living in Southern Ontario (in addition to the 1.1mm in the Buffalo metro area) for whom service from Buffalo is a convenient option. Those passengers benefit from the increased "opportunity to fly out of our airport as well as stay in our hotels, eat in our restaurants and visit our attractions pre or post-trip to the west coast". That potential economic impact is significant for the region.
The flight itself was typical of a JetBlue inaugural in many ways. There were gift bags on board for passengers, courtesy of Discover LA and in-flight bingo with the prize being free tickets for future travel. A water canon salute sent the aircraft off from BNIA after cake and fun in the gate area. The return inaugural was similarly festive, with wings served to passengers prior to departure to help set the mood.
During the bingo game on the flight, passengers were asked if it was their first time flying with JetBlue. By a show of hands it appeared that 20-30% were enjoying their own sort of inaugural, further demonstrating this route's potential to expand JetBlue's market position.
Adding service at Los Angeles is a challenge with limited gate space available. But Buffalo was deemed worthy by JetBlue. And travelers in LA, Buffalo and Ontario all stand to benefit from that move.