As UK voters prepare to head to the polls tomorrow to decide whether to remain inside or leave the European Union, the country's airlines are bracing themselves for the potential impact of a Brexit vote on the traffic rights that govern where they can and can't fly to.
Low-cost airlines in particular owe their rapid pan-European growth to the EU single aviation market, which provides them with the freedom to operate without restrictions between, and within, other EU member states. While there are options available that could enable UK carriers to continue to operate in this way in a post-Brexit scenario, each option would require a potentially lengthy period of negotiation with no guarantee of a favorable outcome.
International law firm Eversheds says that the UK, as one option, could maintain access to the single aviation market by re-joining the European Common Aviation Area (ECAA) as an independent country. Precedents have been set by Iceland and Norway, and the latter has a successful low-cost carrier in Norwegian Air Shuttle. However, as Eversheds points out, accession "is not a certainty and will depend on negotiations and the will of other countries".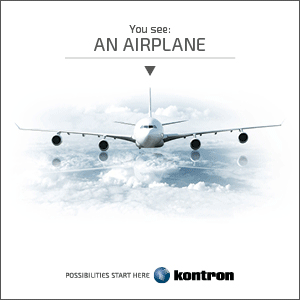 But divorces are notoriously acrimonious. If the UK were to walk out on the EU, would the spurned trading bloc make it easy for its former partner to continue enjoying the benefits of such agreements? As with many issues in the stay or go debate, this is a great unknown.
"The ECAA is a European construct and, as such, requires unanimous consent to admit members. Given the circumstances, the transition from member state could be convoluted," Tony Payne, a partner in the aviation practice of global law firm DLA Piper, tells RGN.
Given that the UK already satisfies the conditions of the ECAA, "accession should be straightforward", says Payne. However, he adds, the crucial question is "whether the EU wants to afford the same rights [to a post-Brexit UK] or whether it wants to make access more challenging". This is one of the many unanswered questions that could lead to a period of uncertainty and unease for UK carriers.
Little wonder, then, that while campaigning loudly for the Remain camp, EasyJet has also been quietly formulating a contingency plan in the event that the referendum does not go its way.
"If the UK votes to exit the EU this could have implications for EasyJet and, as you would expect, we have contingency plans to address this," says an EasyJet spokesperson. "It is clear that an exit would take several years and that this would allow the UK to renegotiate its relationship with the EU.
"We would in the first instance push for the UK to remain part of the single EU aviation market, which would ensure consumers continue to enjoy the benefits of easy and affordable travel across Europe, and that EasyJet and other airlines can continue to operate as they do today."
EasyJet has not spelled out its contingency plans, but in a recent research report entitled 'Brexit Strategies: What if the UK Leaves?' banking giant HSBC says that with no guarantee of a post-Brexit aviation deal being struck, "we would expect the airlines to change their corporate structures for risk mitigation purposes".
The HSBC report goes on to say: "EasyJet might cede its Continental European operations to a newly-established EU entity (or possibly into EasyJet Switzerland) and establish a separate UK subsidiary, with ownership structures adjusted to ensure majority EU ownership, and majority UK ownership for the non-EU operations."
All of this may be Double Dutch to your average UK voter, until you tell them that the cheap air fares they've come to know and love could become a thing of the past. EasyJet chief executive Carolyn McCall did precisely that during an event in May, attended by UK Prime Minister David Cameron, at the airline's Luton headquarters.
"If the UK were to leave the EU, any new, more restrictive aviation arrangements would add costs and, therefore, fares are highly likely to rise," said McCall.
Ryanair, an Irish airline that counts the UK as its largest market, went a step further in its own pro-Remain publicity drive. The Dublin-based carrier last month launched a 'Fly Home to Vote Remain' seat sale, which it said was designed "to help the more than 1.2 million Brits living abroad fly back home to vote Remain".
On announcing the offer, Ryanair chief marketing officer Kenny Jacobs said: "As the UK's largest airline, Ryanair is absolutely clear that the UK economy and its future growth prospects are stronger as a member of the European Union than they are outside of the EU."
On reading the HSBC report, it is easy to see why Ryanair backs the UK remaining in the EU. It says that post-Brexit, Ryanair "would be limited to flying to Ireland from UK airports", adding that "EasyJet, Ryanair and IAG would face regulatory uncertainty and inflating head office costs".
Interestingly, though, IAG – the parent company of British Airways – has not joined its low-cost rivals in publicly backing the Remain campaign. In fact, the carrier group's chief executive, Willie Walsh, said the following at last week's annual shareholders' meeting: "As a responsible business, we've undertaken a risk assessment and, at this stage, have concluded that should Britain vote to leave the EU, this will not have a long-term material impact on our business."
A British Airways spokesperson, contacted by RGN to clarify the airline's position on the EU referendum, says: "We have not backed either side of the debate, so we are probably not the right people to provide a comment for your story."
That's right – the UK flag-carrier is sitting on the fence. This neutral stance makes a little more sense, however, when one looks at the share structure of its parent company. Qatar Airways last month increased its stake in IAG to 15.01% and has said it could further increase its investment in the future, although it is restricted by EU foreign ownership rules which prevent non-European companies from owning more than 49% of member state carriers.
DLA Piper's Payne provides some insight into a potential post-Brexit benefit for legacy airlines. "In theory, UK policymakers would have more control over foreign ownership and investment in the airline industry in the UK," he says.
"It is possible, although unlikely, that the UK adopts a more relaxed approach than the EU currently does, permitting increased non-European ownership and control of airlines whose operating licences are issued in the UK."
The prospect of a Middle Eastern airline one day taking control of that most British of institutions, British Airways, would be quite the irony when viewed in the context of the anti-immigration, "we want our country back" rhetoric that has formed the backbone of the campaigns of vocal pro-Leave supporters such as the UK Independence Party (UKIP).
From a business perspective, it is difficult to find a convincing argument for Britain to leave the EU. Just today, almost 1,300 business leaders – including executives from half of the companies in the FTSE 100 index – wrote an open letter to The Times newspaper, warning of the expected economic fallout if Brexit becomes a reality.
Meanwhile, the Leave campaign continues to bandy about JCB, which makes diggers, and bagless vacuum cleaner inventor James Dyson as two of a handful of well-known business names that are pro-Leave. Perhaps these two examples are telling, as most prominent economists and business leaders appear to suggest that the Brexiteers are digging a big, black hole and attempting to suck the British economy into it.
RGN contacted the press department of the Vote Leave campaign twice in 24 hours seeking comment to include in this article, but did not receive a response.
Related Articles: