The task of catering a large, full-service airline is complex on the back end, to say the very least. An extensive network of vendors is required to supply the elements of service; from fresh ingredients to service items like amenities and tableware, to newspapers, duty free, toilet paper and everything else that isn't bolted down in the cabin. That's a lot of planning, invoicing, and order control.
It's also a lot of guesswork around stock volume and can be highly labor-intensive when using legacy catering management IT and outdated procedures. And we haven't even come close to the actual passenger experience yet.
As airlines around the world strive to introduce more variety and choice in the cabin (like seasonal menus, route specific cuisine, pre-order food options or better inflight shopping) they're beginning to find that the old methods by which they manage the end-to-end catering process are no longer serving them effectively.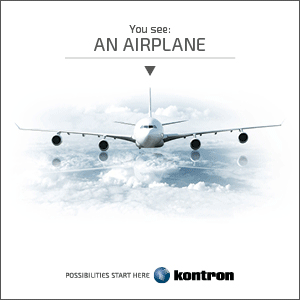 In a gutsy and proactive move, Cathay Pacific recently completed a 28-month project to modernize systems and processes, improve efficiencies and standardize catering management practices across both its own network and that of wholly-owned subsidiary Dragonair. The airlines called upon global catering partner global  gategroup and IT solution provider IBM to implement this mammoth operational technology shift – a new system it calls Catering Planner.
"As we think more about dynamic and customized passenger journeys, you just can't manage the back office as you have done in the past," explains Simon de Montfort Walker, chief technology officer at gategroup, the world's second-largest airline catering company. "When you start doing things like catering pre-order and pre-select, or even just tightening and shortening meal cycles, it lays waste to the traditional model of the catering back office."
With the new Catering Planner cloud management platform, Cathay and Dragonair have reduced IT complexity and gained flexibility to support dynamic business changes. They'll also be able to significantly lower costs by consolidating applications and by using pre-determined rules, combined with real-time passenger data, to be more reactive and determine exactly what should go onto each and every flight.
"The cloud-based system automates a ton of things. The airlines' catering managers get to come out of this clerical world and shift their focus to rules and inflight service delivery instead of pushing Excel sheets and invoices around to caterers and suppliers," says de Montfort Walker. "For workers in the flight kitchen, Catering Planner provides a real-time view of load orders. They get a complete picture of what an actual airplane at that moment requires, how they need to load it, how to distribute the weight and maximize onboard space based on aircraft type and galley design."
The really tricky aspect of implementing this system across the Cathay Pacific/Dragonair network was change management within the airlines' organizations and through the whole supply chain. That's where the role of IBM became pivotal. IBM, in its first ever partnership with a global airline caterer, provided project management and delivery services, overseeing the installation of gategroup's cloud IT solutions to each one of the airlines destinations.
"Airline caterers are working in a very dynamic operations environment with changes every minute, for example, last-minute passenger rebooking, flight delays and the like. A robust infrastructure is required to support the dynamic information flow," commented Daniel Pinto, lead account partner at IBM. "Change management is one of the key success factors here. This is not just a system implementation project, but it is transforming how airline staff and caterers operate. We see a big potential to optimize back office process and improve passenger experience for airlines."
The way gategroup sees it, the successful rollout if this solution is less a completion and more a starting point. After all, efficiency on the operational side of any business is bound to free up resource for creative improvements to customer-facing services.
"Once you've automated the core processes, you can actually connect to the passenger much more directly. You can make the experience more dynamic, you can have more meals revisions, you could change this in a much more dynamic way without driving cost," says de Montfort Walker. "Today it's about making sure that an airline can deliver its current service model with high fidelity, but then as we look to the future, it's about enabling so much more in terms of passengers services."