Early this month, as airline trade group IATA's annual general meeting began in Ireland's capital, a new international union group representing airline and contract workers picketed the venue, protesting low pay, few benefits and a lack of job security. In 30 airports, a coordinated effort of flying banners and leafleting passengers took place at the same time.
International Transport Workers' Federation general secretary Steve Cotton, welcoming the formation of the Airports United international union group, said: "More and more airline and airport services are being farmed out to subcontractors where all too often working conditions are poor. This has led to high staff turnover and an inexperienced workforce.
"The workers themselves tell us that this is leading to flight delays, an increased risk of security breaches – newer workers are almost twice as likely to be unwittingly involved in these – and corners being cut as workers race to meet turnaround times with fewer and fewer staff, putting personal and aircraft safety at risk."
Outsourced handling is on the rise and expected to rise further. Ground handler John Menzies forecast in 2014 that airline share of world handling would shrink from 59% in 2000 to 35% over the period 2018-22. In that period, Menzies predicts a rise in independent handling from 27% to 50%, while expecting airport operators' percentage to shrink from 17% to 5%.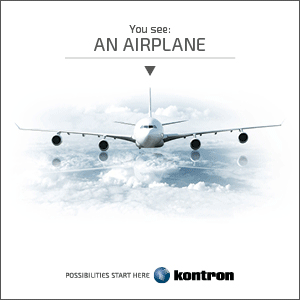 Runway Girl Network spoke with two of the workers outside the AGM venue, both from the United States. One, a contract cleaner for Aer Lingus and JetBlue at New York JFK's Terminal 5, explained that she is paid $10.10 per hour, and is unable to afford an apartment. She lives in her car between cleaning shifts, and cannot afford health insurance. Another worker has suffered health effects from exposure to hazardous substances, including aviation fuel.
The picket and related global protests at international airports come in the midst of a wider set of discussions about whether the airline industry is a "force for good" (the term used frequently in the IATA AGM this year). The growth of independent contract ground handling agents, not just at outstations but at hub airports, has indeed reduced airline direct costs, but often at the expense of pay, terms and conditions.
In the context of record profits — not all of which can be explained by cost reductions as the result of low fuel prices — has the industry gone too far in cutting employees in favour of outsourced contractors? Does the rise in low-cost carriers, which outsource much of their handling work even at their operating bases, amplify this problem?
While pay and conditions are issues in and of themselves, the unintended consequences may also prove problematic. In an age of SARS and Avian Influenza, not to mention one where incendiary devices are getting smaller, it makes sense to have competent, healthy and adequately paid staff, who are able to stay home and be treated by medical professionals when they are unwell rather than having to rush through (say) disinfecting an aircraft while themselves infectious.
As highlighted at the IATA AGM, one of the potential scenarios for the downing of EgyptAir flight MS804 — and indeed a common threat scenario — is a device planted on the aircraft while it is on the ground. There is an argument that taking airport workers in-house enables airlines to more closely scrutinise the backgrounds of and security issues around those workers, while outsourcing (often on a lowest-bidder basis) creates perverse incentives.
Is there space in the industry for an ethical outsourcing certification, to give airlines, airport operators, passengers and security professionals a common understanding — and a common standard — for airport handling, which ensures fair and equitable pay and conditions for workers while providing assurances for the industry?
John Walton's travel from Hamburg to Dublin was provided by Airbus following its Innovation Days media event.