As airline groups seek benefits from consolidation, the aviation industry's technology partners are working to provide new and upgraded systems to help them do so. Lufthansa Systems' so-called NetLine/Ops++ solution is driving efficiency at the four airlines of European travel powerhouse Thomas Cook Group, with new abilities to share information about fleet operations and aircraft availability — and to act on that information in a collaborative way. Updating old systems and installing new functionality is, of course, all part of underpinning the Internet of Things (IoT) in aviation too.
Christoph Stakston, head of operations control centre for Thomas Cook Airlines Scandinavia (which "also includes Finland, so it's actually Nordic"), explains a key benefit in the event of any disruption. "We are living in a world that changes, and things happen — it might be things that are technical issues, or it might be a weather situation, or anything else that was not planned. Then we need to act quickly. We need to have a very good overview.
"In all of those four airlines we were doing exactly the same thing. We made a very good brand, we took care of all of our customers, and we took them out to nice holiday location packages, which were all fleet owned. But we were all using different tools. In Scandinavia for example, we were using Sabre. In the UK we were using APM, and in Germany they used NetLine Classic. And in Belgium, many years ago, they used Sabre, some years ago they changed to NetLine Classic."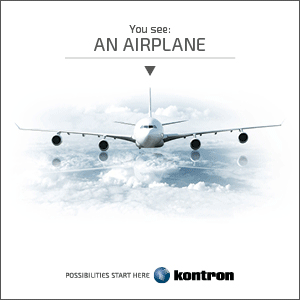 Rather than sending an email or making a phone call to one of the other three control centres, Stakston explains, the new system provides that overview quickly and easily. "Do I want to see an entire fleet of 94 aircraft, or do I only want to see those I am working with?" Stakston asks. "If I'm making the choice, I would like to see the whole entire aircraft fleet. If I have a challenge, for example, in Palma de Mallorca, I can just put on the whole aircraft view. I can see my colleague from Belgium is already there, or my colleague from the UK, then I can just call them or send them an email and say, 'Hey I can see you have so-and-so flight number today. Can you help me with this?'"
"We have more flexibility now," Stakston tells Runway Girl Network, highlighting that, prior to the new system, "for example, last year we did an operation with our A330 that went from Oslo to Rhodes, then from Rhodes to Brussels, and reverse. So: from Oslo to Rhodes with Scandinavia passengers. Then it went from Rhodes to Brussels with Belgian passengers. It went back from Brussels to Rhodes with a new load of Belgian passengers and then it went from Rhodes back to Oslo. We did this production a lot, but we did not have a common tool, so we made a lot of communication with telephone calls and emails. It was a really huge preparation effort with telephone conferences, and so on, to ensure this operation worked smoothly. It did, but nowadays since the introduction of the common working platform, it is much smoother."
Essentially, Stakston says, it becomes significantly easier to answer the crucial ops questions: "where do I have my resources, and what can I do for the best outcome of the situation today?"
Thomas Cook's airlines implemented NetLine/Ops++ "first of all in the UK last year. And then, this year, we did it first in Germany, and then we did it in Belgium, and then we did it in Scandinavia." Lufthansa Systems confirmed that the switchover to the new system across the four airlines was completed in a relatively swift seven months.
With the received wisdom in the aviation community being that shifting operational systems is fraught with difficulty and disruption, it's refreshing to learn of a switch that has shown real benefits and enabled greater efficiency.