Some days you just want a little connectivity whilst airborne, with the ability to send a couple of emails or catch up on social media. Some days you might have more significant needs, putting you in a position whereby you may consume the whole of the bandwidth available to the cabin for the duration of the flight. I believe I actually accomplished the latter (or came close) on a one-hour flight with fewer than 30 passengers on board.
The trip in question was a short-hop from the Dubai World Center airport to Doha, operated by Qatar Airways on one of its Al Maha Airways A320 aircraft. These are some of the only Qatar aircraft fitted with OnAir's L-band satellite-supported solution. As best I could tell, no one else was connected to the relatively pricey service for the vast majority of the flight. So I sacrificed eating and drinking time to put the Internet to the test.
I logged in as soon as the service was active and chose the 3-hour plan for $10, rationalizing that it would amply cover the entire flight. Surprisingly, the plan was not a megabyte-based package – unlike many OnAir L-band-based solutions on offer at airlines.
Then I started to use the system. A speed test came first, naturally. Somehow it decided that Adelaide, Australia was a good server to run that against. I ran a couple more tests throughout the flight. The performance was consistent at these levels.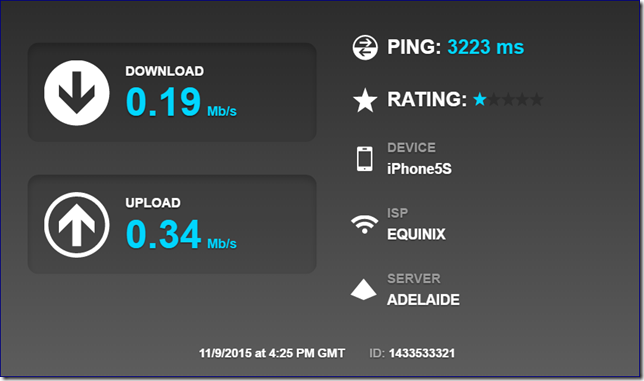 And then I attempted to consume bandwidth in a way akin to my normal usage on the ground. I pulled up various websites. Though I didn't put a stopwatch on it, the process was slow enough that I often reloaded based on the assumption that the service had stopped working. I browsed on Instagram and used Twitter, including uploading an image of my inflight meal.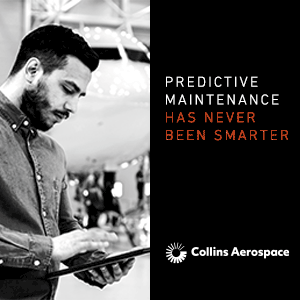 After around 30 minutes at our cruising altitude we began our descent into Doha; shortly thereafter the connection dropped as we passed below 10,000 feet and the wifi turned off.
So, what did my short window of connectivity end up consuming? According to the email receipt from OnAir, I was responsible for 61.4 megabytes of data transferred. Assuming one L-band channel and perfect efficiency of the connection, there was likely only 70-80 megabytes of total transfer capacity available during the flight.
So maybe I didn't use 100% of the connection. But I came darn close. And I still really wasn't able to do much of anything useful on the link – definitely not $10 worth, and that was seemingly without sharing the connection with others.
The good news is that scant few airlines are deploying this solution new today and the provider acknowledges that it doesn't make sense for most passenger-facing commercial aviation offerings. Most carriers are implementing a Ku-band or Ka-band offering, which provides significantly more capacity for any single user and for the aircraft overall.
Qatar Airways, for example, has a split commitment with a number of widebody aircraft deploying Panasonic Avionics' eXConnect solution in service and potential to deploy Inmarsat's Global Xpress Aviation (GX) solution once it is available for the A350s, a work in progress following recent certification of the A320 family.
The author's flight was covered by Qatar Airways; he paid for the wifi himself