If the 'standalone box on a plane' wireless bring-your-own-device streaming system was last year's shiny new thing at AIX, this year's was the blossoming number of startups and small companies seeking to integrate digital content inside airlines' apps.
In essence, these are SDKs (software development kits) that enable an airline to quickly and easily provide content of various kinds to their passengers. Often, these are offered to passengers for downloading before departure to enjoy on board, perhaps even with a small grace period afterwards.
For reasons unknown (and RGN did ask), quite a few of these companies are French, and often smaller startups.
Interactive Mobility co-founder Tanguy Morel explains how his company came into play. "The inspiration was to create an individual digital experience within the airline industry. So, first, we developed a tablet based solution for some airlines in France and also the Paris airports," Morel says.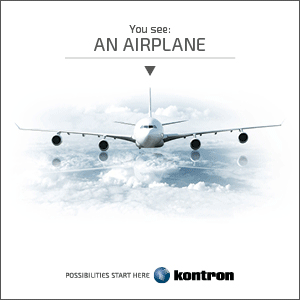 "We recently launched a new service, which is a preflight application that enables the passenger to download — prior to the flights on their own electronic device — the content the airline wants to push to them. It is a product we designed for short to medium haul segments, where most of the aircraft are not equipped with an IFE system."
For new airline customers, Morel says, "it is already quick to put in place, as we have already developed it — and we recently launched it with Air France on the medium haul."
Adaptive Channel, meanwhile, had early success with inflight press within an airline's own app, in this case Scandinavian airline SAS, to expand beyond just the inflight magazine to other content for eligible passengers. "We integrated the inflight magazine, but also if you are eligible, we integrate different newspapers and magazines. If you download it, later you can browse the content on your smartphone."
For airline customers, Adaptive's Laurent Safar says, "you have a lot of key benefits if you do that. You increase the number of passengers using your app, in this case by two or three times the number of passenger who use your app — and keep your app on their smartphone. You improve the cleaning of the cabin because 70% of the time for cleaning is remove paper."
Moreover, Safar suggests, "The image of the inflight magazine is mainly very bad because inflight magazine, some page are turned some page are torn."
Interestingly, Adaptive, Interactive Mobility and most of the other smaller players in the game — in contrast to Panasonic, Gogo and Lufthansa Systems BoardConnect — integrate the reading, watching and listening functions into the airline's main app rather than requiring the app to be downloaded separately.
"We found that the airlines tend to develop too many applications, which is complicated for the passengers," Interactive Mobility's Morel says. "Instead of proposing to Air France or any of the airlines a separate application for this service we developed an SDK which will allow any airline to integrate it within its app."
The default assumption, of course, is that this approach would weigh down an app, causing the usual issues of trying to download an increasingly large update over a slow connection — including, for example, an inflight network.
"We have optimised the application," Morel says, explaining that "it's a native application of course, on iOS, Android and Windows, and the application — the SDK [software development kit] — is around 10MB."
That seems quite attractive given the competition, with Gogo's app hitting 13.9MB, Virgin Australia's Lufthansa Systems equivalent reaching 33.7MB (Lufthansa's own version is 25.3MB) and Qantas' Panasonic-built app reaching 49.5MB.
Here's the thing: at that size, the additional heft of the digital content app is unlikely to cause issues, even on slower connections or on devices with limited storage. And the opportunity to make an airline app more attractive in the important "keep this on my phone" stakes, especially for infrequent flyers, is a big plus.
This will be a trend we'll continue to watch with interest.