TrueNorth Avionics today announced the availability of the company's Optelity Mobile Bundle. For a limited time, purchasers of Optelity Cabin Gateway Pro Systems (Optelity Pro) can also purchase TrueNorth Simphonē Mobile GSM system (Simphonē Mobile) at a special bundled price, for immediate delivery. The two systems combined give passengers complete communications choice and, for installers and owners, this means aviation's most upgradable cabin communications system is available at an unbeatable price point.
"Our philosophy around airborne connectivity is that the inflight passenger experience should be the same as their experience anywhere else," said Mark van Berkel, TrueNorth CEO. "We have long recognized that while people want to stay connected they may use a variety of devices, have various communication styles and unique needs. Our Optelity Mobile Bundle is the ideal system to address these requirements offering Wi-Fi connectivity and built-in cabin telephony, while also giving passengers and crew the ability to use their own mobile phones to make calls and send texts—without having to install an app."
Available for order today, TrueNorth's Optelity Mobile Bundle is comprised of the Optelity Pro Cabin Gateway and the Simphonē Mobile GSM System. Optelity Pro is business aviation's most flexible and upgradable Satcom system and is backed by membership-based Optelity Care customer support. Simphonē Mobile is a true GSM telephony system that requires no additional apps. Users can simply board the aircraft and continue texting or talking. Combining Optelity Pro with Simphonē Mobile not only offers communications flexibility, adding Optelity Care means hardware and software upgrades are included for all TrueNorth systems installed in the aircraft—taking the worry out of cabin communications.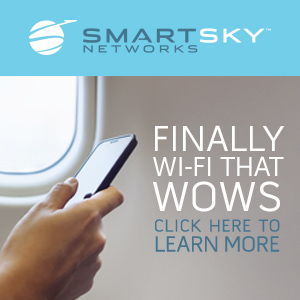 About TrueNorth
We design and build the technology that powers the connected aircraft and addresses the rapidly changing landscape of mobile devices today and into the future. We are trusted by more Fortune 100 business jet operators for inflight communications systems than any other, and leading avionics manufacturers rely on our expertise to enable their own connectivity systems. Optelity, our newest product family is the ultimate in upgradable, while our flight deck communication systems enable safety and efficiency. With effortless connectivity for smart phones and other mobile devices, our systems deliver high fidelity voice, GSM, Wi-Fi, and enterprise E-mail capabilities. Only TrueNorth provides app-based, ready-to-upgrade solutions that empower people to stay connected to what matters, whenever and wherever they have to fly. Connections made simple for ten years. Visit TrueNorth at truenorth.aero.