In a series of recent network tests, Rockwell Collins has validated the performance of Inmarsat's Jet ConneX high-speed broadband service for the business aviation market, as well as a number of its own value-added services.
Rockwell Collins is a value-added reseller of the Jet ConneX service as part of its ARINCDirectSM offering.  Jet ConneX is being launched later this year and will be powered by Inmarsat's next generation of Ka-band satellites, allowing business aviation passengers to browse the internet, stream online media, stage video conferences and more, with fast, reliable and global coverage.
"Jet ConneX from Inmarsat is poised to provide business jet passengers with the highest in-flight connectivity speeds available," said David Stanley, vice president, ARINCDirect Cabin Services for Rockwell Collins. "Along with higher speeds and greater bandwidth, we are excited to offer a number of value-added applications that will enhance the passenger experience even further."
New value-added applications and services available from Rockwell Collins' ARINCDirect include:
AD Wi-Fi call and text: An app that allows passengers to place and receive calls and texts on their personal cell phone, using their own number, anywhere in the world. The app utilizes broadband service connections from the aircraft.
Content filtering: The ARINCDirect Content Filter is a firewall security for Jet ConneX operators. It enables flight operations to control the onboard Internet experience by allowing the freedom to customize a filtering program to meet a passenger's particular needs.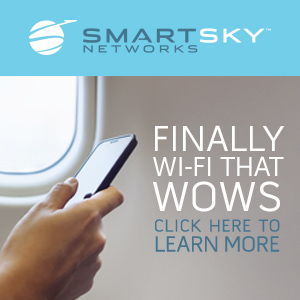 In addition to cabin connectivity services, ARINCDirect provides business aviation operators with the single most comprehensive portfolio of flight support solutions in the industry including flight planning, regional and international trip support and flight operations management.
About Rockwell Collins
Rockwell Collins is a pioneer in the development and deployment of innovative aviation and high-integrity solutions for both commercial and government applications. Our expertise in flight deck avionics, cabin electronics, mission communications, simulation and training, and information management is delivered by a global workforce, and a service and support network that crosses more than 150 countries. To find out more, please visit www.rockwellcollins.com.