Building a business case around a premium economy cabin is, for many legacy airlines, a relatively simple process. Offering passengers a bit more space, plus possibly other benefits from upgraded meals and lounge access to increased baggage allowances and priority check-in/security lines has proven to be a solid business plan for a number of carriers. Two of the three US-based legacy carriers will be adding a premium economy cabin to their products in the coming years, finally joining that revolution. And, just as they do, one airline has decided to scrap premium economy. As of this week Turkish Airlines no longer offers Comfort Class. The seats are being removed and the booking classes reassigned (Z is now a revenue business class bucket; A, O and U will be economy buckets).
Comfort Class is dead
The decision by Turkish Airlines to scrap Comfort Class is not much of a surprise. Nearly three years ago, the carrier confirmed that the product was not long for this world. That it took this long to die was arguably a vote in favor of keeping it. But as the years passed Turkish skipped out on the opportunity to add Comfort Class to more aircraft – the seats were only ever installed on the company's 777-300ER fleet – and mostly let it languish. And it is likely that the decision to idle the product contributed significantly to its lack of financial success for the carrier.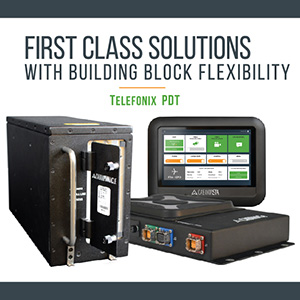 For many passengers the ability to book all flight segments on aircraft with the Comfort Class cabin did not exist. Booking the short-haul segment in economy can work for other European legacy carriers as the majority of those onward flights are in the 1-2 hour range after a passenger arrives long-haul at the hub in the premium seat. For Turkish the onward connections average longer because of its Istanbul hub, leading to greater challenges in satisfying passengers who want a premium economy experience throughout.
Turkish also had a little-known and little-advertised option to buy up from economy to Comfort Class at the airport on the day of departure on a space-available basis. I took advantage of that offer in 2013 on the Istanbul-JFK segment of a trip from Johannesburg and it was a bargain for the value, but also far from a simple transaction to complete. Plus, at the bargain price, it was more about scraping the bottom of the barrel for incremental revenue than a solid sales play for the airline.
It is also worth considering the market position Turkish sits in and its customer base. Turkish is far more similar to the ME3 carriers Emirates, Etihad and Qatar Airways than it is to its European counterparts. And in that context removing Comfort Class makes sense. None of the ME3 have a premium economy cabin and only recently has Emirates even hinted that such an addition might be possible.
"We're looking at all sorts of opportunities in terms of product development but clearly there's a business case for looking seriously at premium economy," Emirates CEO Tim Clark said to Arabian Business, hedging slightly with "that's not to say we are definitely going to do it, but we are looking at it."
Qatar Airways CEO Akbar Al Baker remains steadfast in his belief that the company's economy product is sufficiently high quality that offering a premium economy product is unnecessary. He is focused on the new business class product – expected to launch at the end of this year – rather than adding a new cabin to the fleet.
Within this context, the decision to scrap Comfort Class makes sense. It was one of the most generous premium economy products flying in terms of personal space, offering a cabin layout of 2-3-2 in the 777, an arrangement some other airlines still use today as a business class, though without the same pitch or recline as a proper business product. Still, it was a premium offering that is no more. A sad day, indeed, for the passenger seeking out that slightly better than economy experience at a reasonable price.