For more than 130 years Honeywell and its predecessor companies have been at the forefront of innovation across a wide range of technology and manufacturing products and services. By focusing on simplifying the all important "man-machine interface" at every turn, Honeywell has taken the dream that began with Albert Butz and his patented furnace regulator and alarm in 1885 to places not even Honeywell namesake, Mark Honeywell, could have possibly imagined.
In 1942, in the fog of WWII, Honeywell invented the game-changing electronic autopilot. In 1955, the company entered the large computer business by partnering with Raytheon and on 20 July 1969 Honeywell instruments helped land US astronauts Neil Armstrong and Buzz Aldrin on the moon. And today Honeywell's pioneering exploration into the use of neurotechnology to pilot airplanes is hoping to one day soon turn science fiction into science fact.
And through it all, Honeywell's focus on the end user experience and the company's simple, overriding directive to always match the "modality to the mission" remains key to everything they do. In fact, this user-friendly mantra is so important at Honeywell that it even has its own acronym: HUE – the Honeywell User Experience.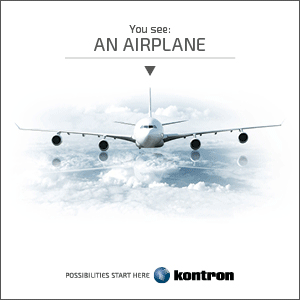 As defined by Honeywell, HUE is "one of our key process initiatives that helps us best understand the needs of our customers, installers, maintainers, channel partners, and employees and design intuitive, desirable, differentiated and value-add products and services that meet those needs. We aspire to be the Apple of the industrial sector with intuitive, easy to use, easy to install, and easy to repair products that delight the users. HUE also relates to our employees' experience every day."
And nowhere was HUE on finer display than during the recent extended media tour of Honeywell's Sky Harbor and Deer Valley campuses in Phoenix, Arizona.
Honeywell's Phoenix-based locales might not have the architectural gravitas of Apple's forthcoming "Spaceship HQ" in Cupertino or Google's fabled "micro-kitchens" overflowing with fruit, kale chips and small-batch dark chocolates from Tcho, but as this journalist was reminded by more than one employee, Honeywell spends money on its research and development, not its office space. Once RGN got a peek at the Willie Wonka-like wonders hidden inside Deer Valley's Advanced Technology Avionics Lab, it's easy to see why.
"I took the tour around Deer Valley a couple of years ago when I first started at Honeywell and it blew my mind," admits Steve Hollington, Honeywell Aerospace's UK-based senior marketing manager tasked with "leading the charge" on innovative tours like Honeywell's stunning VR showcase of their advanced Primus Epic cockpit features and Ovation Select cabin management system. "I work for marketing communications helping to sell these amazing products, so, I've got a huge grin on my face most days. We're using technology to sell technology."
And much of what Hollington sells was born in Deer Valley's Advanced Technology Avionics Lab. Working on enhancing existing technologies like touchscreens, synthetic vision systems (SVS), and speech recognition software for eventual use in the cockpit and beyond, engineers in Deer Valley are also developing new cutting-edge technologies aimed at enhancing the pilot and crew experience in-flight.
Though much of what was on display during the tour was breathtaking to behold – particularly the enormous screen used in the flight simulator demo of Honeywell's SmartView products and the giant anechoic chamber used to simulate aircraft noise at 40,000 feet in the speech lab – at the end of the day Honeywell Aerospace's VP of Advanced Technology Bob Witwer put things in perspective, saying, "It's not about gadgets. Using voice [recognition software] just because it's cool doesn't mean it's better … it's about providing superb situational awareness that matches the mission."
And these days that philosophy doesn't just apply to avionics, but to the automotive space as well. Looking to harness the power of advanced jet engine technology "under the hood of the family car" while making vehicles more efficient and easy to maintain, Honeywell's innovative OnRAMP Design Suite is yet another example of HUE at work.
"[OnRAMP] is about understanding what is the purpose? Why is the driver trying to do what they're trying to do, what environment are they driving in and how do you get information to the driver and commands from the driver without creating more distraction and negatively impacting safety," says Chris Greentree, general manager, Automotive Software for Honeywell Transportation Systems.
"It's all about efficient man-machine interfaces in the most safe way, most efficient way so that you create a driving experience or a flying experience that is positive and not stress inducing."
Key in achieving that goal is Honeywell's open, collegial culture of sharing and cross-pollination of ideas (and even employees) at every step of the innovation process.
"My team is staffed, quite often, with people from our aerospace division or from our industrial controls division," explains Greentree. "We'll have them work six months to a year on a project, get through the proof of concept and then, based on those results we'll take that out to market and staff a team focused in automotive on delivering execution."
Also key in keeping the spirit of HUE alive and well at Honeywell is a sense of fun.
Lording over a room filled with enormous 3D printers named after Seinfeld characters George, Elaine, Kramer and Jerry at Honeywell's Engines Facility Additive Manufacturing lab, engineering fellow Donald Godfrey described a simple question he asks all of his new engineers.
"I ask them all the time: 'Are you having fun?' Because, you know, they're coming out of college and they've never had a job before so: 'Are you having fun?' Because if you're not having fun with this then you need to go get a different sort of career, because this is fun," says Godfrey.
Pointing to the fact that the Engines Facilities lab currently has three generations of Honeywell employees working under one roof, Godfrey suggests that at the end of the day the proof of HUE's lasting impact is, quite literally, in the pudding. "We're a close-knit family at Honeywell and we have fun."