In announcing Emirates' 2015-16 financial results, president and chief executive officer Tim Clark gave the most positive signal yet for passengers hoping that one of the few remaining quality carriers to hold out on installing a premium economy cabin might give way to the product between business and economy.
As I suggested in this column last November when Emirates released its first A380 without first class, this is an ideal opportunity to develop a premium economy product.
Clark also highlighted that his airline is likely to take additional aircraft without first class as the carrier continues to expand.
"We've been through troubling times many times in the last 30 years and we take a long-term view — three-, five-, even seven-years – about what we do with fleet planning because the capital costs are so high. We already have a large number of two-class craft flying…and, as the market develops — notwithstanding the flatlining of the economy at the moment — we will probably take more," Clark said, as reported in Arabian Business.
"We're looking at all sorts of opportunities in terms of product development but clearly there's a business case for looking seriously at premium economy," he said, hedging slightly with "that's not to say we are definitely going to do it, but we are looking at it."
Emirates, of course, is in a unique position to be considering premium economy, both as a massive network carrier with a primarily longhaul-to-longhaul network of flights where passenger experience and comfort are significant choice factors, and as an carrier with unique hard product positioning.
To use Airbus' metaphor for the gap between business and economy, the "comfort canyons" across Emirates' Boeing 777 and Airbus A380 fleets are roughly equally sized, but different in both start and end points.
Emirates' A380 passenger experience throughout the aircraft is of a standard significantly higher than its 777 fleet. The downstairs layout of 3-4-3 on Emirates' three-class aircraft, and the addition of an even roomier upstairs 2-4-2 cabin on the newly delivered two-class A380s, makes every seat wider by around an inch and a half per seat than Emirates' ultra-narrow 777 fleet, which shares the 3-4-3 layout on a substantially narrower fuselage.
Both aircraft offer a 32" seat pitch, which is above average, but research suggests that, in amenity terms, 1" of seat width correlates to 1.6" of seat pitch, suggesting that the 777 seats would need to be pitched at around 34" to deliver the same sense of personal space.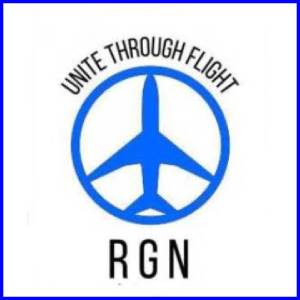 Business class, too, is markedly different. Emirates' recently announced 2-3-2 fully flat beds are very short at 6 feet exactly, do not offer direct aisle access, and are inferior in passenger experience to the staggered layout on the A380.
That A380 layout — an early adopter of the Zodiac Aerospace SKYlounge product — enables seats that are longer, more private, and avoid middle seats or the "midnight clamber" where a window seat passenger must launch themselves over a sleeping or reclined aisle neighbour.
Even the comfort canyon between the 777's existing narrow angled lie-flat business class seats and its 3-4-3 economy product is quite wide.
As a result, the economy side of the comfort canyon is just as far from the business class side, even though the #PaxEx River underneath it meanders more closely to Comfortville on the A380. And that makes it absolutely ripe for premium economy.