In a colossal vote of confidence for the technology behind Gogo's 2Ku inflight satellite connectivity product, Delta has ordered 2Ku for "at least 350 aircraft," the airline says, noting that "this brings Delta's total 2Ku commitment to more than 600 aircraft in its mainline fleet." The airline had previously stated plans to install 2Ku on Boeing 757-300, 757-200, 737-900ER, 737-800 and Airbus A319 aircraft, which are focussed on longer domestic, Caribbean and Latin American flights.
The 2Ku solution entered into service at the end of last month on Delta partner Aeromexico, in which the US airline has a monetary stake.
"2Ku installation has already started on Delta's Boeing 737-800 and Airbus A319 fleets, and additional fleets will be retrofitted with the new system," Delta said in a statement. Assuming one-for-one aircraft replacement as Delta upgauges from aircraft like the MD-88 to the Airbus A321, a 600-aircraft install base would be over 75 percent of Delta's roughly 800-strong mainline fleet — though not 75 percent of Delta-branded flying.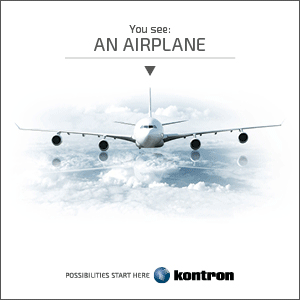 Taking into account the recent orders for Bombardier CSeries and Airbus A321ceo aircraft, Delta has approximately three hundred new jets on order for its mainline operations, which make up just under two thirds of the aircraft operated for Delta, either by the airline itself or by subsidiary and contract operators.
Approximately five hundred aircraft are flown for Delta by those regional airlines, and their short stage lengths make them a significant proportion of Delta's overall total of flights. Delta has not announced 2Ku installation for these aircraft, though it does note that "more than 1,000 Delta aircraft, including nearly all Delta Connection two-class regional jets and 99 percent of its long-haul international fleet are equipped with in-flight Wi-Fi service."
With 2Ku on board, passengers can expect a significantly more usable inflight connectivity service, and one that includes gate-to-gate wifi. "This summer, customers will be able to use Wi-Fi and inflight entertainment from taxi and takeoff through landing on 2Ku-enabled aircraft. In late 2016, Delta will launch IPTV, giving customers the ability to watch live TV from their own devices on 2Ku-enabled aircraft," the airline explained in a statement.
Runway Girl Network journalists were on board Gogo's 2Ku test flight last November, and some example speed test results are interspersed throughout this article to give an illustration of what the experience might be like. In the meantime, Gogo's deals with SES for connectivity may well mean faster and more usable connections for both Ku- and 2Ku-equipped aircraft.
Overall, 2Ku is significantly faster than the Gogo ATG and ATG-4 connectivity solutions currently installed on the majority of Delta's domestic fleet. Yet at the same time, Delta has almost completed the traditional Ku-band connectivity rollout on its widebody (Boeing 747, 767, 777 and Airbus A330) and international Boeing 757 fleet.
"Delta customers have expressed an interest in their time in the air being as productive as their time on the ground, and 2Ku satellite offers a vastly upgraded in-flight Wi-Fi experience," Tim Mapes, Delta chief marketing officer, explained as part of the announcement. "By committing to more aircraft with 2Ku technology, we're providing Delta customers with faster and more reliable in-flight connectivity as a part of Delta's commitment to always delivering the industry's best on-board services."
Yet the 2Ku rollout will create a situation where, on the same route, a passenger could very easily encounter — ranked from worst to best — a Delta narrowbody with ATG, one with ATG-4, an international aircraft with Ku-band on domestic operations, and a narrowbody with 2Ku recently installed.
Managing these expectations, particularly in a fleet operations situation where aircraft may need to be substituted, and most especially given that Delta has a significant history of aircraft and schedule changes (read Brett Snyder's piece, "Book Flights Early If You Want to Take Advantage of Schedule Changes (And Show Airlines How Much You Hate Them)"), is a recipe for disgruntled passengers.
Gogo's executive vice president covering its global airline business group, Jon Cobin, said "We know how important it is to Delta to bring this technology to passengers and we plan on getting it deployed on these aircraft as soon as possible."
But the rollout will be slow, at least through the end of this year. "Delta will operate more than 35 aircraft with 2Ku by the end of 2016," Gogo says, meaning an average installation rate of just five aircraft per month for a total of just four percent of Delta's total fleet by the end of the year. (The number only reaches five percent when excluding the internationally focussed widebodies, even though those operate domestically in some cases.)
One early question for Delta's 2Ku operations inside the aircraft cabin is branding. Will it make sense to package 2Ku in the same wrapper as ATG and ATG-4? Or have the price and performance issues been so well engraved in the passenger experience psyche that the Gogo brand is — at least in the short term while ATG-4 is used on anything but the smallest regional jets — too problematic?