There is a feeling within the UK business aviation industry that a Great Britain separate to the European Union would be a very bad thing indeed
On Thursday, 23 June, a national referendum will decide whether the UK remains a European Union member. Among his election campaign pledges in 2015, Prime Minister David Cameron promised a national vote and the people of Great Britain – England, Northern Ireland, Scotland and Wales – will determine whether it's business as usual or if Britain will exit the EU, the so-called 'Brexit' option.
There is a general belief among financial institutions, among them Goldman Sachs, that Brexit will lead to an immediate fall in sterling value, perhaps as low as £1.15 to US$1.
In the UK's business aviation sector, dramatic changes with global impact are likely to follow success in the Brexit camp; industry insiders at the British Business General Aviation conference in March were clearly considering their options for the turbulent times that may be ahead.
Speaking at a subsequent pre-EBACE briefing in April, James Dillon-Godfray, responsible for airport and business aviation development at London Oxford Airport, was clear in his thoughts for post-Brexit business.
Perhaps most significantly, with jet fuel sold in US dollars per US gallon, UK fuel prices are impacted when sterling weakens. Some economic predictions would see Brexit causing a 30% increase in UK jet fuel prices, or a premium of 50p per US gallon, potentially driving operators into mainland Europe.
This would come at a time when the industry was showing signs of stability and perhaps a little improvement. Ironically, among the ten fastest growing EU airports for bizjet traffic, two are in the UK – Biggin Hill and London Oxford. Of the top 20, six are British.
Thanks in no small part to London's high-value property market, its bizav airports handle more than double the number of departures seen by Paris, Europe's second busiest business aviation city. Should fuel prices rise and the property market waiver, business and VIP fliers could find themselves lacking the justification or need for regular UK visits.
Again taking Oxford as an example, 95% of its 783 bizav departures in 2015 were to EU destinations, although of those, 40% were domestic flights. A non-EU Britain's place in the European aerospace environment has yet to be defined, but even the reintroduction of complex immigration procedures would impact business operators, denying them the great bizav benefit – convenience.
On a grander scale, would the UK remain an EASA member? Industry experts suggest yes, but perhaps without the influence to contribute to policy. There are also questions about overflight rights for European aircraft using UK airspace on transatlantic routes.
Oxford Airport's Dillon-Godfray also says trouble could be ahead for UK-registered business aircraft and domestic business flying.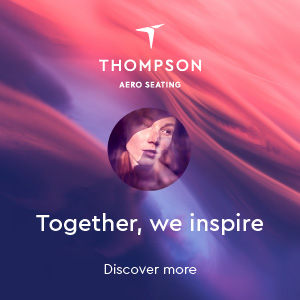 Of around 620 fixed-wing business aircraft based in the UK, approximately 290 are on the UK 'G' registry and, he suggests: "UK operators may find a transition to EU registers/AOCs beneficial for oversight, tax regimes, access, cross-border simplicity, employment terms, aircraft resale and acquisition, import, export and so on." The result could be a significant move of bizav operations to the Continent.
Considering domestic traffic, with more than half the UK's based fixed-wing bizav fleet registered outside the country, it's inevitable that in 2015 a large proportion of its domestic AOC bizjet traffic – 42% – was on non UK-registered aircraft. Would these be cabotage flights post-Brexit, he asks?
There must be some good news for bizav in a post-EU Britain? Dillon-Godfray believes there's at least one piece. A weaker pound could tempt European operators to UK MROs, where they would benefit from high-quality work at cheaper rates.
This is little doubt that the industry sees Brexit as a bad move. In reality, the London property market is likely to recover or perhaps feel little effect, and there will always be Ascot, the British Grand Prix and the Goodwood Festival of Speed, all of them powerful revenue generators for UK business and VIP operations. But the outlook for the regular traveller, using business or VIP aviation day-to-day is less certain. Depending on the 23 June vote, bleak times could lay ahead.