TrueNorth Avionics announced today that Stephen Newell has been appointed the company's Chief Commercial Officer (CCO) to lead all aspects of the company's sales, marketing, business development and product management groups. Reporting to the CEO, the new role takes advantage of Newell's 25 years experience in satellites and mobile communications.
"We're taking our leading connectivity technology and applying it to new aviation markets," said Mark van Berkel, TrueNorth CEO. "Bringing Steve onboard in the CCO capacity is to ensure alignment of core functions within the company as we move into these new markets and grow. We're delighted to have his extensive experience to help build enhanced relationships with our network of dealers, operators and original equipment manufacturers."
Before joining TrueNorth, Newell was president and CEO of MissionMobility, a portfolio company of the White Oak Group. He held a variety of positions at EMS Technologies, including vice president of sales for the SATCOM Division, and as vice president and general manager of LXE, the company's mobile computer business, before its acquisition by Honeywell. With deep technical knowledge and business acumen, Newell helps companies develop unique and visionary partnerships. A submariner early in his career, he graduated from the U.S. Naval Academy with a Bachelor of Science in Weapons and Systems Engineering.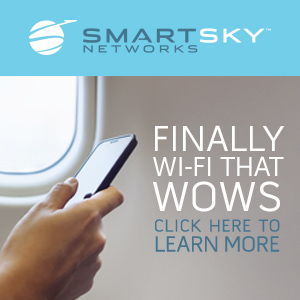 "Having seen the evolution of satellite and mobile communications technology, I have great enthusiasm for solutions at the forefront of technology," says Newell. "Systems like the those we're developing at TrueNorth are helping to redefine human interaction."
About TrueNorth
We design and build the technology that powers the connected aircraft and addresses the rapidly changing landscape of mobile devices today and tomorrow. More Fortune 100 business jet operators trust our inflight communications systems than any other, and leading avionics manufacturers rely on our expertise to enable their own connectivity systems. Optelity, our newest product family is the ultimate in upgradable, while our flight deck communication systems enable safety and efficiency. With effortless connectivity for smart phones and other mobile devices, our systems deliver high fidelity voice, GSM, Wi-Fi, and enterprise E-mail capabilities. Only TrueNorth provides app-based, ready-to-upgrade solutions that empower people to stay connected to what matters, whenever and wherever they have to fly. Connections made simple for ten years. Visit TrueNorth at truenorth.aero.