An EASA vote set for October could open the doors to commercial single-engine IMC flying in the UK before year end. The opportunities for operators are great, but they may have to work hard to convince potential passengers.
European regulators have been discussing proposals for commercial single-engine operations in instrument meteorological conditions (SE-IMC) for the best part of three decades. It's been an extraordinarily drawn out process even by the cautious and sometimes near-glacial progress of the aerospace industry.
Chairing a panel discussion on the possibilities for SE-IMC in the UK at the British Business and General Aviation Association annual conference in March, Edwin Brenninkmeyer revealed that commercial operations could begin later this year.
Brenninkmeyer, who serves as CEO of Oriens Aviation, an Authorised Pilatus Centre for the UK and Ireland, told attendees about a recent conversation with Geoff Parker, the CAA's lead on flight operations policy. He said Parker expected EASA to vote in favour of SE-IMC at a meeting in October, paving the way for formal legislation.
He confided that Parker is confident the CAA will use its powers of exemption to facilitate UK SE-IMC flights from November. An 'Opinion' on EASA's website already lays out the ground rules for operations manuals. Meanwhile, AOPA has been working on low-level routes suitable for single-engined, propeller-driven aircraft.
SE-IMC and particularly single-engine turbine (SET) IMC operations have been the bread and butter of many Australian, Canadian and US operators for years, while companies in France and Scandinavia are already successfully working under limited SE-IMC regulations. Now, according to panellist and marketWingX analyst Richard Koe, SET-IMC is going to revitalise the stagnant UK business and general aviation industry.
It should create opportunities for corporate charter, scheduled services and a raft of special missions applications, from air ambulance to airfreighting. It also has the potential to transform business at smaller general aviation airfields, even those equipped only with grass strips, by bringing in regular corporate traffic.
James Dillon-Godfrey, London Oxford Airport's business development manager, is excited by the possibilities. "We're interested in the business aviation opportunities, but particularly in commercial opportunities – for regular shuttles and airline-like activity. There's currently a complete lack of capability for reasonably economic light, small aircraft, but many business that want to shuttle employees daily between bases 200 to 300 miles apart. Until now they've never considered using an aeroplane for the job.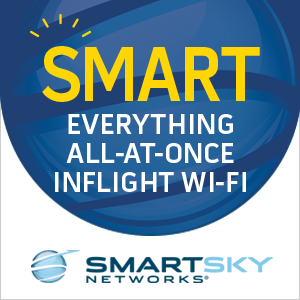 "For these shorter journeys, which might normally take three to four and a half hours by road or rail, a Cessna Caravan stacks up well, while for longer routes the PC-12, which is effectively 100kt faster, comes into its own."
He also notes that the cost of moving between four and ten passengers by Caravan compares extremely favourably with buying tickets for the UK's overpriced and inefficient railway system. It might also enable companies to use local airfields close to their facilities and, as Richard Koe points out, shorter journey times could mean less call for overnight hotel accommodation.
Every indication is that corporate travel buyers will be delighted by new opportunities to move people economically, efficiently and quickly while saving money and maximising productivity. But the industry is going to have to work hard to overcome passenger perceptions of propeller aircraft.
Those whose passenger experience is founded on a couple of annual holiday flights and an occasional business trip generally perceive any aeroplane with a propeller as old, regardless of whether it's the latest technology ATR or PC-12NG. And old, of course is perceived as unsafe to many.
To exploit the immense opportunities of SE-IMC in the UK, operators need to recognise and remedy the 'old and unsafe' perception of their product. Get that right and the revolution in UK general and business aviation predicted by Richard Koe just might become a reality.
Featured image credited to istock.com/Daviles