Gogo (NASDAQ: GOGO), the global leader in providing broadband connectivity solutions and wireless entertainment to the aviation industry, announced today that it has partnered with Airbus subsidiary's Airbus Corporate Jet Centre (ACJC) to install, on retrofit basis, its ground-breaking in-flight connectivity technology – 2Ku – on new Airbus A350 aircraft.
Until now, only first-generation gimbaled antennas have been available for the A350.  Under this new agreement, airlines may elect to add Gogo's 2Ku system to the A350 on a retrofit basis with a factory authorized installation from ACJC. Delta Air Lines will be the first customer for such installation and expects delivery of its first 2Ku-equipped A350 in 2017. Additionally, Delta will be the first U.S. airline to launch domestic 2Ku service as its first narrow-body aircraft takes flight later this month.
"We are looking forward to working with Airbus Corporate Jet Centre to offer this product to airlines," said Michael Small, Gogo's president and CEO.  "Working with ACJC and Airbus to make 2Ku available on the A350 is great news for airlines interested in the most future-proof in-flight connectivity solution."
Gogo has announced 2Ku awards for more than 850 aircraft.
"We are delighted to answer Airbus operators' needs and bring this new technology to the A350 on a retrofit basis," said Joël Frugier, General Manager for Airbus Corporate Jet Centre. "We are here to serve Airbus Customers and support their cabin and connectivity upgrade requests."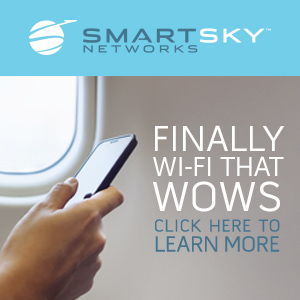 About Gogo
With more than two decades of experience, Gogo is the leader in in-flight connectivity and wireless entertainment services for commercial and business fleets around the world.  Gogo connects aircraft, providing its aviation partners with the world's most powerful network and platform to help optimize their operations.  Gogo's superior technologies, best-in-class service, and global reach help planes fly smarter, our aviation partners perform better, and their passengers travel happier.
Today, Gogo has partnerships with 14 commercial airlines and is installed on more than 2,500 commercial aircraft. More than 6,800 business aircraft are also flying with its solutions, including the world's largest fractional ownership fleets. Gogo also is a factory option at every major business aircraft manufacturer.  Gogo has more than 1,000 employees and is headquartered in Chicago, IL, with additional facilities in Broomfield, CO, and various locations overseas. Connect with us at www.gogoair.com and business.gogoair.