Are we finally starting to see some movement around what the future of premium economy might look like? I asked that question several times at and around the recent Aircraft Interiors Expo in Hamburg, with a number of different responses.
Seatmaker HAECO, focussed on the premium economy evolution of its Vector seats, brought them and a concept evolution based on the same platform to AIX.
"Premium economy is a relatively small market but it is probably the fastest growing market, particularly on widebody," HAECO vice president, strategy and marketing David Kelly tells me. "That being said, the definition can be all over the place. You have probably found quite a few definitions of it."
I put it to Kelly that, with very few exceptions, premium economy seats haven't evolved as much as other seats have during the period since the class was introduced in 1993.
"The idea is to have platform product with these selectable features that you wouldn't have seen in 1993 like a PED holder," Kelly says, making me wonder where 1993 travellers put their Nokia bricks when they weren't playing Snake, "or a PED holder and inseat IFE — so if you don't like what is being offered you can watch whatever is on your iPad. The idea is to give the airline and the customer more flexibility within that platform."
In terms of that flexbility, HAECO is pitching multiple kinds of PED holder to airlines, for example, to enable the flexibility to contain multiple kinds and sizes of device. "We have two different concepts, and we have a fixed survey right now. We are trying to avoid anecdotes, so we can find exactly what the customer wants."
Here's one of the options, fresh from the concept lab:
Elsewhere in premium economy, HAECO is "still focused on space, and trying to find unique ways to integrate personal electronic device holders and the location of charging units," says the company's senior VP of sales & business development Jeff Luedeke, noting that they're also looking at "personal amenities on the premium side, looking at adaptation of LED lighting for some accent lighting in seating."
"We are trying to design our products to meet with the demand of space that is allotted to us from the market," Luedeke says, "so obviously the customer is driving what pitch they are going to see. We are trying to be sensitive of that, and figure out what we can do to optimize shoe clearance, knee clearance, recline, location of personal features — things like that."
Yet the number one focus, according to Kelly, "has got to be living space. Being able to optimize that within the amount of space that you are provided — or that we are provided as a supplier — from the fuselage size. That is probably one of the areas that we have the biggest impact: overall comfort, and then the type of features you make available and location of them."
For example?
"Well, there was a lot of discussion on, if you are going to have a charging port, do you put it in the front or underneath the seat? There is a mixed opinion about that. There is a preference that you have it in front of you, so you know it is there and you can see it, but then in some cases if somebody wants to exit from the seat they have got to step over a cord, or you have got to unplug something. There are obviously trade offs with anything you are doing."
Another option, from STG Aerospace: make it really, really obvious that there is a plug there.
Elsewhere on the show floor Acro, best known for its ultra-slimline seats, has developed its Series 7 premium economy seat concept into a product that is now on sale, after displaying a showcase model of them last year.
"The new Series 7 seat was designed to offer passengers a premium experience whilst ensuring that every component justified its presence, with nothing gratuitous included. The design was distilled down to the most important essentials for comfort, focusing on legroom and ergonomics," says partner Factorydesign.
That essentials perspective is likely to appeal to a range of airlines, from long-haul, low-cost carriers or charter airlines looking for a 2-3-2 recliner product for ancillary upsell on their Airbus A330 or Boeing 787 aircraft at a minimum of weight and space, through to full-service carriers currently looking to optimise their narrowbody premium cabin layouts in terms of pitch for the 737 MAX or A320neo families of aircraft.
Indeed, I have a funny feeling that we'll be in a situation within the next few years that parallels the existing sentiment among many travellers seated in Eurobusiness or economy seats: namely, that they wish the product they were sitting on was an ultra-slimline like Acro's, rather than a slimmed down member of a full-featured seat family pitched too closely for comfort.
In essence, this argument is: if you're going to use slimline pitch, use a slimline seat.
There are certainly rumblings, as carriers start shrinking the seat pitch on their recliner product — whether called domestic first in the US or business class in the rest of the world — below the 36-38" mark. At some point, customers will likely hold their hands up and say that the slimlinisation of non-slimline recliners is less desirable than a slimline recliner designed from the ground up. And it's there that Acro has a significant opportunity.
But one of the most interesting conversations was sitting next to Robert Henshaw, one of the partners at Formation Design, at the Crystal Cabin Awards. Formation's "super-throne" concept, which I covered back in February, didn't win in its category, but as a fan of the seat I was surprised by an impressive number of "they was robbed" murmurings around the showfloor as the week progressed.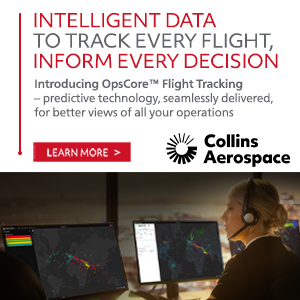 One of the interesting things that Henshaw and I talked about was the opportunity to evolve the concept to a different mix of classes. One of the product's strengths is the fact that what goes under the plinth of the super-throne can vary. It may be that, for a thoughtful airline taking this product and reshaping its cabin offerings, a spacious fully flat bed with direct aisle access (i.e., the throne) is the superbusiness class that it thinks its market wants. So what to do with the notionally business class seats underneath the plinth?
One option is premium economy. Henshaw and I discussed whether the Formation seat would be certifiable with, say, an angled lie-flat seat as the floor-level product. After some talk about the head impact criterion, particularly with the twist aspect and the location of the plinth, together with some example layout of passenger accommodation (LOPA) diagrams, and how cabin segmentation could work, the prospect of a large upper bed in business-plus and a lower angled lie-flat seat or perhaps even a stacked fully flat bed in business-minus seemed entirely plausible.
And that business-minus is where quite a few airilnes are finding their premium economy offerings these days. If British Airways' Club World business class main courses are already served in World Traveller Plus, the IFE is the same, the power and (eventually) connectivity is the same — at what point does World Traveller Plus become Club World Minus?