HAMBURG – Gogo's recently announced partnership with Intelsat to leverage the first shared GEO/LEO satellite network for inflight connectivity begs countless questions. Two of note: if Gogo's 2Ku solution will utilize multi-layered Ku-band capacity on the Intelsat Epic high throughput geosynchronous (GEO) satellites as well as OneWeb's planned low earth orbit (LEO) satellite constellation, where does OneWeb aero satcom terminal provider and value added reseller (VAR) Rockwell Collins fit in? And does either party have a shot at securing a more formal deal with OneWeb to exclusively support the shared network both from a hardware and service perspective?
For its part, Rockwell Collins – which holds an MOU but hasn't yet finalized its agreement with OneWeb – admits that the OneWeb aero narrative has changed now that a shared network is being pursued. Company senior director global marketing Richard Nordstom tells RGN:
As you know, Intelsat has become an integral part of the discussion around OneWeb, and as a result, what would have been a firm pure OneWeb play has to have an Intelsat flavor to it in the discussion process. That has held off the final agreement but we're having excellent discussions, bringing a lot of qualified IP into those discussions and so far all players seem to be quite happy.
Development of Rockwell Collins' electronically scanned array antenna technology is well underway with the firm "looking at new ways to apply existing IP and new IP". But, added Nordstrom,
We have a few more players involved; there are different needs within the community so we have to make sure our final design meets the needs of the community and not just a singularity now, but it's all good.
Moreover, the executive was not at liberty to discuss whether Rockwell Collins, an Inmarsat Global Xpress value added reseller, is eyeing any sort of hybrid concepts but he assured that the "designs we're creating have tremendous flexibility to them and the potential for encompassing a wide part of the market" and that Rockwell Collins is working to bring forth "technology that has the ability to reach out and maximize what's available so that the end result is the passenger in the seat is having the best performance with greatest consistency. That is a vision looking forward. And at the moment, our tech groups are right on the target. So as we go forward over next six to nine months, that info will be shared more as to that target."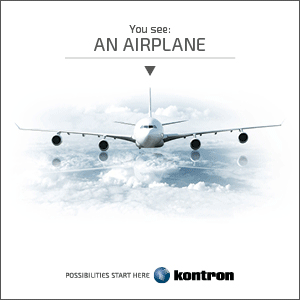 But the lack of singularity now evident in the OneWeb aero program has given Gogo reason to hope that its 2Ku antenna might attract fresh opportunities.
In comments to RGN at the Aircraft Interiors Expo in Hamburg this week and in the lead-up to the show, Gogo CTO Anand Chari said that while 2Ku will give both Intelsat and OneWeb flexibility, there is still a lot of work to do to make it seamlessly work between GEO and LEO. All parties associated with the shared network are still figuring out how to proceed from a terminal perspective.
But he believes 2Ku brings unique advantages. "The 2Ku antenna is the industry's leading antenna and, when we announced this [shared network] deal, we were clear that one of the benefits of 2Ku is that it gets even better over time without having to touch an aircraft," said Chari. Of course, some mild touching will be required, like the modem technology, but this is envisaged as a drop-in replacement "and for the most part, the antenna is interoperable".
And though Intelsat is grappling with debt issues right now, Gogo is "very confident in our partnership with Intelsat and their ability to deliver long term. That being said, 2Ku can leverage any Ku satellites today and new constellations as they launch. We are not limited by a single point of failure of one or a few satellites," added Chari.
For Intelsat, OneWeb and Epic represent "a fantastic match", according to Intelsat EVP and CTO Thierry Guillemin. "It's geographically a perfect complement. And a constellation like OneWeb is a little constrained over the equator for interference reasons and there we can take over. The second thing people are not aware of is that LEO is better because it's closer to the earth, but in order to deploy capacity at a cost that is affordable, you have to go to smaller and less powerful, so the reduction in power is that when you do the math on a Ku terminal is the same performance from Epic and from OneWeb – that makes it so much easier because now you're working in the same frequencies and the same performance."
Added Intelsat SVP sales and marketing Kurt Riegelman, "When we worked with OneWeb, we saw this as a natural tool…so that's why we negotiated for those rights. We see this as a really good… exclusive arrangement in this regard."
Underscoring just how much work still needs to be done on even a hardware level, Rockwell Collins has "not decided which Arinc standard we will work against" for the antenna, revealed Nordstrom in advance of AIX, "but one thing I can tell you is that the way the IP is going to be applied, the form of the design and everything else, is we'll try to keep it in as much of a standard engineering" design, and the likes of the Arinc 848 framework will be applied as much as possible.
For the uninitiated, Project Paper 848 is a draft specification that establishes a framework of IPsec VPN tunnels to extend between the airplane and each enterprise and application on the ground. Among other features, it defines a means to segregate traffic between ARINC 664 Ethernet domains such as aircraft control, aircraft information, and passenger information and entertainment. In short, industry stakeholders want to push virtually all non-safety data over broadband pipes in addition to supporting passenger connectivity.
Just whose solution gets the pleasure of doing that push for OneWeb – and whether the firm will favor a standalone aero system for LEO or one that meets the needs of a shared network in light of Intelsat's 'flavorful' involvement – remains to be seen.