Old School had death by KY-lube wrestling and streaking, Bachelor Party had a scene with a donkey snorting cocaine and Animal House had John Belushi in a toga, but when it comes to classically inappropriate house party hilarity it's pretty hard to top the granddaddy of them all, Risky Business. But that hasn't stopped generations of filmmakers from trying, in fact, the genre has proved to be so popular over the years that Kid 'n Play's cult classic House Party spawned a whopping four sequels. Yes, there are five House Party movies. Take that, Superbad.
But aside from 2008's criminally-underseen The House Bunny, fun, raunchy party movies told from a female point of view are harder to find than a Seth Rogen movie without a James Franco cameo. They simply do not exist. So, when I heard that Tina Fey and Amy Poehler were teaming up with the dude who directed Pitch Perfect (Jason Moore) to inject a healthy dose of foul-mouthed, estrogen-fueled potty humor into the genre that needs it the most with Sisters, well, I was first in line.
And though many critics slammed the film for being derivative claiming that Sisters had nothing new to offer on the house party comedy front, I beg to differ.
Sure, some of the gags are familiar and the jokes fall flat here and there, but in focusing even tangentially on the very real concerns of women of a certain age (albeit in a crassly humorous fashion) in many ways Sisters transcends the genre that spawned it to become something else entirely. And while some might argue that Old School tackled many of these same issues: loneliness, aging, fear of failure, and the sudden realization that one's best years just might be behind them, we've grown used to seeing movies like that about men. And though Sisters treads occasionally on some of the same beer-bong saturated backyard turf, the fact that 40-something female characters are even allowed to talk about these issues at all in a mainstream studio comedy is kind of groundbreaking in itself.
And though Sisters failed to generate much traction with audiences upon its initial release, that's probably because it opened against a little indie upstart called Star Wars The Force Awakens last December. Universal (Sisters' distributor) may have been aiming for some counter programming action at the box office with this release strategy, but you don't have to be Master Yoda to know that Sisters never had a chance in theatres. And that's why this stupid-funny, female-centric party movie that could definitely deserves a second look inflight.
Written by legendary SNL scribe Paula Pell (who cameos as Fey's snarky roommate) Sisters also hits much harder and deeper than critics would have had you believe. Especially in the scenes between Fey and her semi-estranged daughter, played by newcomer Madison Davenport. It's not Ibsen or anything, but, in a world of superhero movies and big summer sequels, Sisters is definitely the freshest female-driven comedy since Pitch Perfect 2 and Bridesmaids, which is reason enough to celebrate in my book.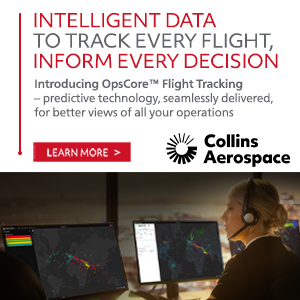 Like most house party movies, the plot here is fairly simple. Fey and Poehler star as sisters, Kate and Maura Ellis, who return to their hometown for a visit only to discover that their parents (played by a very funny Diane Wiest and James Brolin) are selling the house they grew up in and moving to a condo. Determined to throw one last epic party in their beloved family home, Kate and Maura ignite the night (literally!) with a rollicking old school house party for the ages. And as you can imagine, everything and everyone that isn't bolted down, and sometimes things that are, gets wrecked with equally gleeful abandon by the end of the night.
Featuring hilarious supporting turns from John Leguizamo (Chef, American Ultra), Ike Barinholtz (MADtv, The Mindy Project), WWE superstar John Cena, Samantha Bee (Full Frontal with Samantha Bee), Greta Lee (Money Monster, The Cobbler), and past and present SNL-ers like Rachel Dratch, Kate McKinnon, Bobby Moynihan and Maya Rudolph, Sisters also features a wickedly funny encounter with a wind up musical figurine that has to be seen to be believed. Don't Google the scene, just watch the movie and wait for it. Seriously, you'll laugh your butt off!
Now playing on select Virgin Australia, Air New Zealand, Emirates, United and EVA Air flights worldwide, Sisters is also available via streaming at Amazon Video, Google Play and iTunes.