Inflight connectivity vendors are choosing sides in the debate on capacity versus coverage. The positions taken at this week's Aircraft Interiors Expo in Hamburg are hardly surprising – many of the talking points echo those of the 2015 show – but the consistency of the message is getting stronger. And there's a certain irony in that development: a number of vendors suggest that offering a consistent – but less spectacular – connectivity product to airlines is more important than offering a tremendous solution in more limited circumstances.
Multiple vendors spoke to this point during press conferences and interviews, including Southwest Airlines' Ku-band inflight connectivity provider Global Eagle Entertainment (GEE), which stressed the importance of delivering a consistent product to airlines when it rolls out a new broadband Ka-band connectivity solution in partnership with Hughes.
"One of the things that we're most concerned about is consistency and reliability of the service," said GEE Media SVP operations solutions Josh Marks. "We don't want the disadvantages in the long term of terrestrial systems that have been repurposed for mobility. Our emphasis in terms of where we're going is really focused on ensuring that our system can deliver the consistency and performance that is required."
Leo Mondale, president of aviation at Inmarsat, noted, "When you promise wifi and it doesn't work – which is unfortunately more the rule than the exception these days – you get the worst of both worlds. … Despite all the happy talk in the industry the current state is a fairly inconsistent patchwork." Mondale believes strongly that one of the factors holding back broader adoption of connectivity globally is airlines' hesitation over the product quality and what that means to their brand proposition. And he's willing to admit that his company's L-band-based SwiftBroadband is among the offerings setting that impression in the industry. L-band is spectacularly consistent in its performance, just not at a capacity which offers a strong browsing experience for an aircraft.
Mondale believes Inmarsat's Global Xpress Ka-band connectivity will deliver both, though even that will not be sufficient in certain markets. For the truly high-density areas such as airline hubs in Europe, Inmarsat will augment coverage with a terrestrial network and S-band satellite coverage. Which, of course, introduces challenges with respect to consistency of product and keeping the connection stable as seen by a passenger.
Even with the advantages of more and cheaper bandwidth, the concept of consistency in product seems to be ruling the conversation for virtually all the connectivity providers, save for ViaSat, whose 'here today' high-capacity regional Ka-band service is delivering a streaming class of Internet service to JetBlue passengers.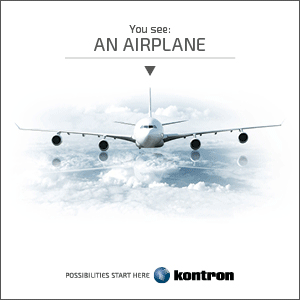 So is it capacity or consistency which drives the passenger experience in the connectivity space? The answer, of course, is "yes" and "both". And it is not obvious that suppliers see that clearly.
Both are tremendously important. Customers accustomed to free high-speed wifi on a particular airline will be disappointed if they board and that service is not available because the route flown that day leaves the coverage area. They will be similarly disappointed if the service is online 100% of the time but performs so poorly as to appear broken. And right now it is unclear that any of the vendors are considering their offerings in this context.
Obviously they must work to sell what they have available, both today and for the future, but they must also answer for what is installed today and how they have helped set the tone of the conversation around connectivity. Rockwell Collins' Jeffrey Sare, VP sales & marketing, spoke to this challenge during the show, saying:
To the user what is relevant to you is the quality of service you get. When you are talking about the throughput, that's one leg of the stool. If the latency is terrible, if you have great throughput but the latency is terrible, you are going to be disappointed as a passenger. If you have great throughput and okay latency but every time that you switch beams there is a 2-minute wait to shift, or I lose connection you are going to be frustrated. If there is not enough spectrum to go around and therefore the third person on the airplane that tries to log on can't surf, well that third person is disappointed. It is truly about quality of service. It is about consistency. It is about coverage. It is about capacity. But it is an algorithm of all three. It is not any one thing.
It is great that new products will be available in the future. But even the ones guaranteed to fly – no small feat in this industry – are not a sure thing. And with the "shiny object" syndrome distracting from what can be deployed now versus in 18 or 36 months, it can be challenging to convince an airline to commit and take action. And given that demand continues to increase, even in markets with very low service penetration levels today, it is unclear that the industry will ever catch up in capacity or consistency with the demand from airlines and their customers.
Conversations must be about road maps and product lifecycles, not simply individual offerings and service levels today or next year. Focusing on a single technology or innovation, whether it be a new satellite, a new antenna, a new radome, or something else will not bring the industry out of this position. Vendors must develop holistic plans that address a decade or more of service in a scalable way. Some are getting closer but few are truly there yet, at least not in the message they're marketing at the show.
But at least they're all consistent in that regard.