How does the aviation industry, which is overall not known for its IT excellence, develop from kludgey, legacy in-house code to effective, modern integrated systems in order to take advantage of new innovations, including the opportunity to sell inventory on non-traditional platforms and diversify payment methods?
Runway Girl Network sat down with newly appointed SITAONAIR CEO David Lavorel in Hamburg to discuss prospects in the near term, in the context of the legacy systems on which so many airlines still run.
"There has been long debate about it in the industry as to how people can really innovate, come with fresh views on IT innovation and start from scratch," said Lavorel. "The best examples are LCCs, who, to a large extent, have refused all of the … IT complexity of the industry."
That works fairly well until an airline needs to grow and evolve, and interface more with the interworkings of the industry. For example, when LCC easyJet went from a 'no seat' policy to wanting to assign seats, "they needed to implement a departure control system, and with that you bring all of the complexity of the legacy airlines", noted Lavorel. "And the complexity is justified by interlining, the way tickets — paper tickets — used to be run into the industry, and all of that is deeply ingrained."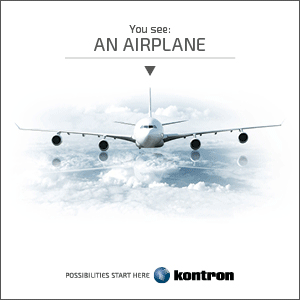 But because of their agility, LCCs are often more willing to embrace new approaches for bookings and payments. "I know of a few airlines, for example, who are considering selling inventory on Amazon," said Lavorel.
"That is fresh thinking, but to a lot of industry people, it's impossible," he added.
Ryanair wants to go a step further, telling Reuters last August that it "wants to become the Amazon.com of travel in Europe…"  And some experts believe that the time is ripe for ambitious carriers like Ryanair to step up their e-commerce activities with Amazon.com-styled e-commerce platforms, especially as industry adopts IATA's New Distribution Capability.
Though the Irish ultra low-cost carrier sells the vast majority of its tickets directly through its website, most tickets sold worldwide – six in ten – are processed via Global Distribution Systems (GDSs), which have faced criticism for not evolving fast enough to expose legacy airlines' ancillary products to online and brick & mortar travel agents.
As stakeholders consider new approaches, Lavorel warns that, "It is a huge investment and it is a huge [willpower] that you require to change things in this industry. And at this minute I am not too sure who has that drive to be able to implement that."
At a minimum, however, it would seem that integration of non-standard payment options like Amazon Payments will be de rigeur for this decade, if they are not already integrated (inflight connectivity provider Gogo already allows you to pay for wifi on-board via Amazon, and some airlines now offer the option to pay for flights via PayPal).
It is, after all, only just over a year since the big three US airlines started accepting significant Chinese payment options like Alipay and UnionPay — and it's one or the other, not both, according to the websites of Delta, United, and American Airlines, which still hasn't figured out how to spell UnionPay's brand.
But with the future of payment methods clearly trending away from the familiar credit card networks — and, indeed, from physical credit cards — is the airline industry doing enough to be ready for it?