Todd Haynes' Oscar-nominated period lesbian romance Carol is such a slow burn of a movie that I had to actually watch it twice before it really hit me.
The first time I watched it for the visuals, which wash over you like some dog-eared Look magazine you'd find in your grandparents basement. All gauzy browns and muted fall hues with great big splashes of coral, bright red, and canary yellow to amp up the drama, literally every shot of Carol is frame-worthy. Easily the best work of award-winning cinematographer Ed Lachman's (I'm Not There, Erin Brockovich) long, storied career, Carol is gorgeous from start to finish.
But the second time I watched the movie, I watched it for the story. And though Carol takes a while to really get cooking – and I'm not just talking about the romance – and can be almost achingly slow in spots, on second viewing you realize that all of that stillness and WASPy, period-appropriate reserve is building towards a finale that is staggering in its depth of meaning and simplicity.
In other words, sometimes, good things really do come to those who wait. And viewers who stay the course with Carol will find themselves rewarded in more ways than one.
For while the film's frank sexuality has already become something of a lightening rod for controversy in an election cycle filled with hate and rampant, unchecked homophobia, Carol is also the first period gay romance with the slightest suggestion of a happy ending. And for that alone, Carol is downright revolutionary and, despite its spot-on evocation of mannered, mid-century life in America, one of the most modern, game-changing LGBT films in decades.
I'm not saying the star-crossed lovers in Carol have it easy, but the fact that Haynes and company have crafted such a sumptuous 1950s-set gay romance where neither of the leads dies or winds up in a metal institution at the end is a huge breakthrough for films of this sort. You can almost hear the old guard studio heads rolling in their graves over the fact that neither one of the women in Carol is "punished" for so boldly straying off the straight and narrow, especially in a film that looks so much like the classic, golden age melodramas that were once Hollywood's stock in trade.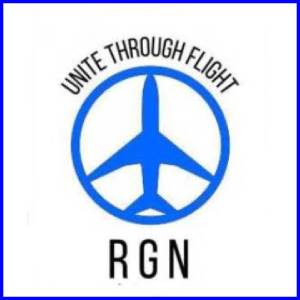 Based on the 1952 novel The Price of Salt, written by acclaimed novelist Patricia Highsmith (Strangers on a Train, The Tom Ripley novels) under the pseudonym Claire Morgan, Salt was a massive pulp fiction hit with lesbian and gay readers at the time and it's not hard to see why. Like the film, which was adapted by the brilliant, Oscar-nominated Phyllis Nagy, Highsmith's original story might not have had the most overtly happy ending, but anything short of a tragic fade to black in an era when lesbians and women in general routinely subjugated their true natures to fit in must have read like a radical rallying cry for tolerance.
Starring Oscar-winner Cate Blanchett as the titular married Connecticut socialite and a fresh-faced Rooney Mara as the young shopgirl who captures her heart, Carol also features killer supporting turns from Kyle Chandler (Friday Night Lights) as Carol's alcoholic husband and Sarah Paulson (American Horror Story) as Carol's friend and former lover Abby.
But the real star here is Haynes – one of the pioneers of the New Queer Cinema movement of the early 1990's – who has built on the promise of his early work on LGBT-themed indies like Poison, Velvet Goldmine and Far From Heaven to prove that big screen stories about the queer experience in America can be just as vital, important and universal as those about anyone else.
Now playing on select Singapore Airlines, Emirates, American and Virgin Atlantic flights worldwide, Carol is also available to stream via Amazon Video, Google Plus and iTunes.