Conventional wisdom holds that holiday movies play best during the holidays they're set in, but as someone who has watched Elf at sleepovers in July and The Nightmare Before Christmas on airplanes in February, I can tell you with some certainly that that's not always the case. And if you're anything like me and have a total soft spot for cheesy Christmas movies, not to mention those ubiquitous holiday movie marathons on cable every December, you'll be delighted to learn that two of last year's biggest Christmas-themed releases are now playing on IFE screens around the world.
And while the less said about the Diane Keaton-John Goodman Christmas turkey Love the Coopers the better, last year's other big holiday release, the Seth Rogen stoner comedy The Night Before is actually much better than expected. Sure it's big and crass and totally stupid, but, like the trio of ugly holiday sweaters featured prominently in the film, Night grows on you over time and ultimately wins you over with its shaggy, seasonal charms.
Co-written and directed by award-winning indie helmer Jonathan Levine (50/50, Warm Bodies, The Wackness) Night stars Rogen (who also produced), Joseph Gordon-Levitt and Anthony Mackie as a trio of childhood friends who have gathered every Christmas Eve for years to help Gordon-Levitt cope with the loss of his parents, who died on Christmas Eve. But with Rogen starting a family and Mackie busy with a fledgling career in the NFL, the trio decides that this Christmas Eve will be their last one together. Armed with a stash of drugs gifted to them by Rogen's expectant and extremely understanding wife (played by a hilarious Jillian Bell), a trio of invites to the most exclusive underground Christmas party in NYC, and a giant Red Bull limo (a gift from Mackie's corporate sponsor) the friends hit the town one last time.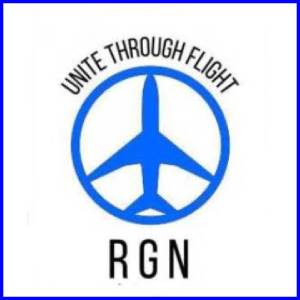 And as you might imagine from any movie that features narration from Tracy Morgan as Santa Claus, an extended cameo from celebrity stoner Miley Cyrus as herself and a hysterical turn from Oscar-nominee Michael Shannon as the drug dealer of Christmas Past, Present and Future, things get pretty crazy pretty quickly. I'm not saying Night is perfect by a long shot, but, the scenes that work (and there are many) are often howlingly funny. The wildly inappropriate cocaine sequence with Mindy Kaling and Rogen is worth the price of admission alone. It's so gross and so funny that I can't even do it justice with words. It literally has to be seen to be believed. Hilarious!
And on top of all that, Night has the sweet, warm underbelly of a traditional Christmas movie with clever hat tips to beloved holiday classics like Home Alone, How the Grinch Stole Christmas and It's A Wonderful Life. So if you like your Christmas movies served up year-round with liberal doses of raunchy pot humor and healthy dollops of Rogen-istic heart and hedonism, Night is the gift that keeps on giving. Merry Christmas in March!
Now playing on select United and American Airlines flights worldwide, The Night Before is also available via streaming at Amazon Video, Google Play and iTunes.