Following the recent announcement of Qantas' deal with ViaSat to serve NBN Sky Muster Ka-band to the airline's domestic Boeing 737-800 fleet and the Ka-band portion of the hybrid Ku-Ka band antennas on Qantas Airbus A330-200 aircraft, Runway Girl Network contacted Australia's National Broadband Network, the government-owned telecom corporation that operates Sky Muster, to learn more.
An NBN spokesperson confirmed the satellite's 135 Gbps capacity, but intriguingly stated that "NBN will be able to deliver 25/5 Mbps to an aircraft but the actual speeds being delivered to end-users will [depend on] how RSPs [Retail Service Providers] (ViaSat) design their networks." The spokesperson declined to comment further or provide other details on provisioning.
Specifically, RGN enquired as to how much of the government-provisioned Sky Muster satellite had been contracted, ringfenced or otherwise set aside for ViaSat's aviation purposes because of the huge latent demand for modern broadband.
With the NBN telling Runway Girl Network that it only plans to provision 25 Mbps down and 5 Mbps up to each aircraft; a 2014 NBN report suggesting a per-user allocation of roughly 150 kbps, as highlighted by "satcom guru" Peter Lemme; and ViaSat CEO Mark Dankberg quoted 20 Mbps to the passenger in Qantas' press release, there would appear to be more here than meets the eye.
Australia's glacial Internet speeds set the context for the Qantas-ViaSat deal
Notably, the Australian context is one in which the country's rapid turnover of political leaders has led to a lack of clarity and long-term planning for the sub-par terrestrial Internet found in much of Australia, including in substantial parts of the densely populated state capital city-regions that make up much of Australia's economic drive. The Australian government provides maps that demonstrate the extent of the problem.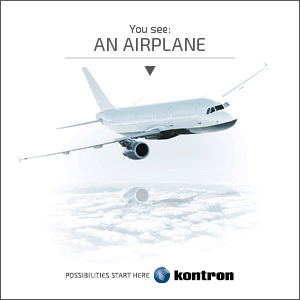 RGN's concern is that the demand ViaSat sees in its US terrestrial satellite markets from exurban areas outside the range of fibre-to-the-premises or even cable or VDSL will be magnified in Australia, where fast Internet suitable for a modern household of users is very rarely available. The interim Ku-band system contracted by the NBN is already hugely oversubscribed and congested.
With increasing trends of Internet consumption, the gig economy, telecommuting or working from home, multi-family dwellings, relatively larger single-home plots in the exurbs, and particularly the need for young professionals to house-share in Australia's major cities owing to the housing price bubble, predictions earlier this decade that 25 Mbps per household would be more than sufficient are already outdated.
This author spent a total of over two months travelling through every Australian state and territory except the NT starting in November 2015 and concluding last week, including in all the major cities, and only in a single airline lounge was connectivity faster than 10 Mbps available. Most home or business connections encountered could not serve an iPad, two iPhones and a laptop where more than one of them was wishing to stream video, even outside the evening peak.
While the latency of satellite is not suitable for some applications, like gaming or live two-way video, the speed of Ka-band systems mean that they are quite suitable for the significant demands of streaming video, Snapchat, Instagram and thus the likely future of Internet demand over the next five years or so.
It is in this context — one where RGN analyses that demand for the government-funded and -provisioned satellite is markedly underestimated — that we spoke with the NBN.
NBN didn't present itself as part of the Qantas-ViaSat deal — entirely the opposite
During a half-dozen email exchanges with an NBN spokesperson, a significant part of the scene-setting was on background, which means RGN is unable to directly quote the spokesperson. Yet throughout, the spokesperson took pains to highlight that ViaSat was just one Retail Service Provider (RSP) for the Sky Muster satellite, that NBN was not involved in the deal between Qantas and ViaSat, and that it was firmly at arms length from the decision.
Underlining the very strong impression that NBN was not closely involved in the matter, the spokesperson told RGN:
"NBN's Sky Muster satellite service has been designed to connect rural and remote Australians to faster broadband access. NBN is currently trialling the service with our partners, and we will soon be installing and connecting rural and remote Australians to the Sky Muster satellite through retail service providers. Our satellite opens up additional future possibilities, including in-flight wifi access, and we look forward to exploring these options further in time."
The NBN spokesperson refused to comment on the capacity reserved or otherwise arranged by ViaSat for its test or future systems.
Australia's tech industry expects an even stronger exurban takeup for NBN Ka-band connectivity than in the US, and even in suburban and urban areas there are substantial areas that will not be upgraded to fiber. In the US, ViaSat can — and does — use standard churn rates to reduce terrestrial demand and use in areas where inflight use may suffer.
Without information about the arrangement from either ViaSat or the NBNco, it would seem difficult for any real promises to be made about future availability. It may be that the future congestion causes as many problems for Qantas as GEE's for Southwest. The blame game around that system is not something that an airline or service provider would want to emulate.
Heavy demand from air and land will bring conflicting political decisions
Assuming a maximum demand across 50 aircraft with a take rate of 100 passengers per aircraft (relatively low for the A330s), Qantas is looking at a demand for perhaps 5,000 concurrent users. Jetstar's slightly smaller though more highly utilised fleet would have roughly a similar demand.
At 5 Mbps per passenger — which is the minimum Netflix quotes for high-definition quality of 720p or better — ViaSat is already looking at some 25 Gbps of demand for Qantas alone — 18.5 percent of the NBN's total capacity. Add on that much again for Jetstar. With the emphasis Qantas CEO Alan Joyce is already placing on high-definition streaming, and the way expectations are already being ramped up by Qantas' marketing, it's hard to see much leeway in those figures, especially as more 1080p content is produced for more HD-capable or Retina-type devices.
With no launch date yet set for ViaSat-3, although indications from Don Buchman at ViaSat implied that the company hopes to finalise that this year, will it be only by the end of this decade — when ViaSat has all the demand levers at its fingertips with its own satellite, assuming it launches successfully before 2020 — that Alan Joyce's promises can be fulfilled?
At the end of the day, if Qantas-Jetstar ends up needing 50 Gbps of Sky Muster's 135 Gbps capacity, it is unlikely to be politically acceptable in Australia for latte-sipping city types to live the jetset champagne lifestyle while sucking down the Internet that "rural and remote Australians" were promised.