Flying Air New Zealand Business Premier out of Shanghai's Pudong International Airport after a hot and sweaty day in the muggy coastal city, followed by a hot wait in the open air for the Maglev to Pudong, a trek across the entire length of the airport terminal to get to the Air New Zealand desks, and a second hike half the length of the airport for customs and emigration (which, of course, has no business class line), all I wanted was peace, quiet, and ferociously icy air conditioning.
And I found it. The problem was, the small private room that went fully dark, with a bed with its own sheets, its own air conditioner on the wall, and space to change into something I hadn't been sweating in for the day, was the only good thing about the Air China lounge in PVG.
In fairness, the last thing I wanted in the lounge was hot food.
That's a good thing, because the food in this lounge is terrible and has always been terrible. Look, I've lived in Beijing and spent a lot of time in Shanghai, and I love the myriad cuisines on offer in China, from the main eight to the more unusual.
The food in the lounge, though, is that bizarre identity-less hybrid: the food that Chinese food providers think the Chinese food that overseas travellers want to eat looks and tastes like. The way it is presented also looks like a recipe for spending the flight on the wrong kind of business class throne.
The second-to-last thing I wanted in the lounge was terrible wine.
That's also a good thing. If this were 2003, when I was living in Beijing, I could perhaps have understood that the passenger experience professionals at Air China didn't have a background in international wine palates. Even today, I could understand if the booze on offer were focussed towards the off-dry Rieslings, the new world Pinot Noirs, and the dessert wines that the emergent Chinese market has tended to prefer and has purchased in substantial quantities.
But it's just terrible cheap red-or-white offbrand plonk that an airline like Air New Zealand would be ashamed to serve in economy, let along business-first. You can't even Google these wines in order to purchase them, they're so cheap and nasty. While I'd have loved a glass of even average Champagne, none was on offer, and I figured I'd rather wait for what Air New Zealand had on board.
You might think that bad food and bad wine are the very epitome of first class problems to have, and to an extent you'd be right. But the thing is, business and first class travellers are necessary to an airline's bottom line. Routes survive or perish based on whether business and first class travellers fly on them. And delivering a consistent (or at least baselined) experience across partners is vital for the modern airline.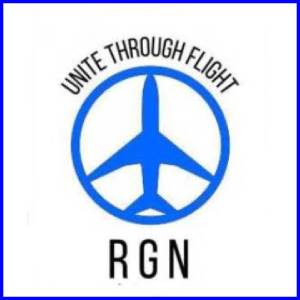 Half the Business Premier passengers on my flight (I got chatting to them in the luggage screening queue, the security line and the boarding scrum) were a corporate group connecting from London in Upper Class on Virgin Atlantic, where they enjoyed what I maintain is the best business class lounge in the world at Heathrow. To go from that to the Air China lounge is a huge gulf in passenger experience and in expectations.
Virgin Atlantic and Air New Zealand offer codeshare connections, timed for a reasonable passenger experience, over Shanghai. Pudong is also a target market for many overseas airlines, particularly those with the new generation of smaller, more efficient twinjets.
The problem is, if the passenger experience that the airline's local Chinese partner provides is dramatically sub-par, business and first class passengers will choose other connections. That's not good for airlines, it's not good for Shanghai, it's not good for China, and it's not good for passengers throughout the plane.
John Walton paid for this flight with points. All opinions and photographs are, as ever, his own.