American Airlines is taking a big step towards moving the US airline passenger experience to match up to its international competitors with its new Flagship experience in lounges and onboard aircraft — but, at the end of the day, the airline's initial information suggests it will bring its intercontinental first class offering into line with that offered by Delta and Virgin Atlantic for business class passengers.
American's change includes the new Flagship Dining lounge experience in its premium lounges, which the airline is announcing now for a 2017 arrival. "Scheduled to open in early 2017, the Flagship Dining experience will debut at JFK, offering complimentary, full-service tableside dining with seasonal menus. Fresh, locally-sourced ingredients will be curated by a New York-based Executive Chef," American says, highlighting the differentiation between business and first class on its intercontinental Boeing 777-300ER and transcontinental Airbus A321T aircraft. This kind of product is already offered by the Virgin/Delta partnership for business class passengers on departure from JFK Terminal 4.
American promises "one-of-a- kind, pre-flight meal with full tableside service and elegant dining at select gateway hubs, including New York's John F. Kennedy Airport (JFK) , Dallas/Fort Worth International Airport (DFW),  Los Angeles International Airport (LAX) and Miami International Airport (MIA)."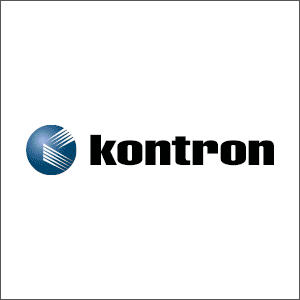 "In 2017, First Class customers on American's three-class international and transcontinental flights will have exclusive access to Flagship Dining," confirms American.
"Throughout 2017, Flagship Dining will be introduced at gateway cities that deliver American's award-winning international three-class service on its Boeing 777-300ER – DFW, LAX and MIA. While Flagship Dining will provide the same personalized service, each location will reflect the personal flavors of its own Executive Chef," AA explains.
"Flagship Dining is something no other U.S. carrier has offered, and this separates us from the competition. It makes American a clear choice for the customers who expect a refined, personal touch when they fly," says Andrew Nocella, American's Chief Marketing Officer. Nocella is perhaps choosing to ignore the fact that its US competitor Delta already offers this kind of product in conjunction with its part-owned partner Virgin Atlantic, and that the airline's customers already experience a similar service when flying British Airways from select east coast hubs.
AA lounges at JFK, LAX and Chicago O'Hare will see upgrades, with the airline promising that it will "redefine its exclusive Flagship Lounge locations…with more expansive spaces, more modern furnishings and access for more premium customers. The elevated Flagship Lounge experience will make its debut at DFW, MIA and Philadelphia International Airport (PHL)."
In real terms, says American, "All Flagship Lounges will be larger and ultramodern, with elegant furniture, providing increased comfort and connectivity with more power outlets to recharge personal devices. With more expansive spaces dedicated to each Flagship Lounge, all trans-Pacific, trans-Atlantic, deep South America and Airbus 321T transcontinental customers booked in First Class and Business Class will have access to Flagship services beginning in 2017."
This would match the experience Virgin Atlantic has been offering for its partners departing JFK and other key markets since at least 2012.
"We want our customers to have a luxurious escape no matter the reason for their trip," says Fernand Fernandez, American's vice president for global marketing. "Our goal is to deliver chef-driven creations and local flavors, giving customers a five-star restaurant experience when they travel. The only thing left to do is board the plane."
In 2016 — indeed, starting in the ten days left in February — "American will be making over the Arrivals Lounge experience at London Heathrow International Airport (LHR). The space will be renovated with private showers and dressing areas, food and beverage service and valet pressing service to help customers feel and look their best after a trans-Atlantic flight," American says. This upgrade matches the long-offered services from competitor Virgin Atlantic in the Heathrow Terminal 3 facility American shares, and brings American into line with what partner British Airways offers at Terminal 5.
American is the sole US carrier offering significant amounts of three-class transatlantic flights, and these efforts to boost the airline's #PaxEx are to be praised. But it's difficult to see a future where the AA Boeing 777-300ER aircraft are sufficiently concentrated to make enough of an impact in the passenger experience compared with American's refitted business class, where every passenger has direct aisle access and a fully flat bed.
To truly achieve superiority in the passenger experience space, and to become a business class airline of choice, American will need to roll these improvements out beyond the few intercontinental first class passengers to the wider audience of international business class travellers. Only then will it match its competitors — and, indeed, partners.