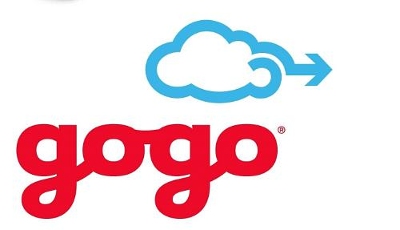 Gogo (NASDAQ: GOGO), the global leader in providing broadband connectivity solutions and wireless entertainment to the aviation industry, announced today that it added nearly 1,100 commercial and business aircraft with broadband connectivity technologies to its installed fleet in 2015.
"Gogo's operational capabilities are second to none.  Whether that's navigating the regulatory environment, installing equipment on a wide range of fleet types or servicing those aircraft wherever they might fly around the globe, we've built an organization around operational excellence that's unmatched in the industry," said Michael Small, Gogo's president and CEO.  "We will continue to make significant investments in our operational capabilities."
In addition to a record number of installs in 2015, Gogo has also grown its awarded backlog of 2Ku aircraft to more than 800 aircraft.  The company is ramping-up installations and expects to have most of those aircraft installed by the end of 2018.
"I couldn't be more pleased with the performance of 2Ku," added Small. "2Ku's position as the premiere technology for global aviation is playing out in the market.  We've been getting a great reaction from global airlines as they fly and experience this proprietary solution."
Across commercial and business aviation, Gogo operates more than 11,000 connected aircraft systems all over the world.
About Gogo

With more than two decades of experience, Gogo is the leader in in-flight connectivity and wireless entertainment services for commercial and business fleets around the world.  Gogo connects aircraft, providing its aviation partners with the world's most powerful network and platform to help optimize their operations.  Gogo's superior technologies, best-in-class service, and global reach help planes fly smarter, our aviation partners perform better, and their passengers travel happier.
Today, Gogo has partnerships with 12 commercial airlines and is installed on more than 2,500 commercial aircraft. More than 6,800 business aircraft are also flying with its solutions, including the world's largest fractional ownership fleets. Gogo also is a factory option at every major business aircraft manufacturer.  Gogo has more than 1,000 employees and is headquartered in Chicago, IL, with additional facilities in Broomfield, CO, and various locations overseas. Connect with us at www.gogoair.com and business.gogoair.com
Safe Harbor Statement
Certain disclosures in this press release include certain "forward-looking statements" within the meaning of the federal securities laws that are based largely on our current expectations and reflect various estimates and assumptions by the Company.  Forward-looking statements are subject to known and unknown risks, trends and uncertainties, many of which may be beyond our control, that could cause actual results and achievements to differ materially from those expressed in such forward-looking statements.Such risks, trends and uncertainties include those described under the heading "Risk Factors" in the Company's Annual Report on Form 10-K filed with the U.S. Securities and Exchange Commission on February 27, 2015. The words "may," "might," "will," "could" "should," "estimate," "project," "plan," "anticipate," "expect," "intend," "outlook," "seek," "designed," "assume," "implied," "believe" and similar expressions generally identify forward-looking statements. Readers are cautioned not to place undue reliance on such forward-looking statements, which are being made as of the date of this press release. Any forward-looking information presented herein is made only as of the date of this press release and we undertake no obligation to update any forward-looking statements, whether as a result of new information, future events or otherwise.
Logo – http://photos.prnewswire.com/prnh/20140902/142006
To view the original version on PR Newswire, visit:http://www.prnewswire.com/news-releases/gogo-adds-close-to-1100-aircraft-in-2015-300216550.html