The legal action between American and its domestic inflight connectivity provider Gogo, pending in Texas for the past 10 days, has been withdrawn by the airline.
American filed a Declaratory Judgment Action on February 12, 2016 as a means to force Gogo to acknowledge the carrier's right to invoke provisions in the parties' agreement to serve notice that a rival connectivity provider, ViaSat, offers a "materially improved" service. The two parties did not initially see eye-to-eye on the definition of that descriptor and American chose to use a local court in Texas to make its point. The withdrawal of that action comes after Gogo agreed to accept the initial notice from American as valid, rendering the legal effort moot.
What it does not change, however, is the status of American's efforts to remove approximately 200 aircraft from the Gogo contract. Gogo is still on the hook for providing a counter offer to the airline within 45 days (now closer to 30) after which American will choose either to take the 200 aircraft to ViaSat or to install the 2Ku solution Gogo will propose. The underlying concerns about delivery schedule, pricing and product quality from the 2Ku option as compared to the ViaSat solution have not changed.
Gogo has remained optimistic throughout the process, with CEO Michael Small telling RGN late last week that the firm believes it "ultimately has the best solution in the marketplace and we're going to be the best provider of service to American".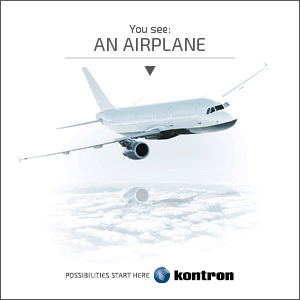 He noted, however, that it's not uncommon for airlines to choose multiple connectivity vendors. American, for instance, already uses Panasonic for Ku-band satellite connectivity on longhaul flights, even as Gogo provides air-to-ground (ATG) connectivity on domestic flights. If American swaps out Gogo's ATG solution for ViaSat's Ka-band offering, it would become the second US major to work with no fewer than three connectivity vendors. United Airlines uses Panasonic Ku for longhaul, ViaSat for Ka on its Boeing 737s, and Gogo on the Boeing 757s plying its p.s. transcontinental service.
In an interview today, Gogo spokesman Steve Nolan pointed out that the firm's various connectivity contracts with American are 10-year contracts and done largely by fleet type. "We have several contracts [with American], but all have fleet types that come up anywhere between 2018 and 2025. Last year we made an announcement about [adding ATG] to regional jets on American."
Gogo's stock took a bump up on the news that American's legal action has been withdrawn, which is good for the company and helps to recover some of the irrational excessive dip brought about when the initial news of the filing broke. It is unclear whether it will keep that boost between now and when American makes its official decision, but that is the next truly significant milestone to consider.