On 1 April, a new ICAO ban on shipments of lithium-ion batteries as cargo on passenger aircraft will come into place. It is a commendable (if long-awaited) step towards improving aviation safety for passenger aircraft, yet no action is yet in sight to make similar improvements for cargo aircraft and their crews.
"Safety is always our most fundamental priority in international civil aviation," said Dr Olumuyiwa Benard Aliu, Council President of the International Civil Aviation Organisation, the UN specialised agency that coordinates and plans air transport. "This interim prohibition will continue to be in force as separate work continues through ICAO on a new lithium battery packaging performance standard, currently expected by 2018."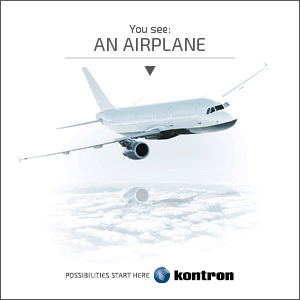 ICAO's three-part, thirty-six state governing council has issued a temporary declaration that "prohibits, on an interim basis, all shipments of lithium-ion batteries as cargo on passenger aircraft."
However, "it pertains only to Lithium-ion batteries shipped as cargo on passenger aircraft, and not to those contained in personal electronic devices carried by passengers or crew. It comes subsequent to extensive reviews undertaken by the ICAO Air Navigation Commission, and the UN agency's Dangerous Goods, Flight Operations, and Airworthiness panels."
Notably, though, the Dangerous Goods Panel recommended against the ban as recently as November 2015, stating "The majority of the DGP did not support a total prohibition on the carriage of lithium ion batteries on passenger aircraft as this was seen as penalising compliant shippers, while not addressing the broader compliance issues around the transport of lithium batteries."
The US Air Line Pilots Association union pivoted quickly from praise for ICAO's action on the passenger aircraft shipment side to continued emphasis on the need to address safety for cargo airline crews — and their aircraft.
"We are pleased that ICAO supports ALPA's long-held position that the shipment of lithium-ion batteries by air poses a significant safety risk on passenger flights, but more needs to be done to address the situation of bulk shipments of lithium-metal and lithium-ion batteries on cargo aircraft. US cargo airlines haul the bulk of lithium batteries to North America—and the important ICAO dangerous goods safe transport requirements are exempted from these bulk shipments. This is where the safety risk remains," ALPA said in a statement.
In particular, the carriage of lithium batteries on the main deck of cargo aircraft causes concern, as this FAA video from 2014 shows.
"ALPA supports the continued development of a long-term plan that would allow safe shipment on all aircraft, but the shipments on cargo airlines must be addressed. If ICAO truly wants to make an impact, then it must deal with lithium battery shipments on cargo aircraft or at the very least, reverse the exemptions that except these shipments from being fully regulated as dangerous goods," the union concluded.
ICAO's move is likely to boost demand for dedicated cargo aircraft, whether newly built or as conversions from the passenger widebody fleet. That may be particularly welcome to the two main airframers, Boeing and Airbus, which are looking to fill gaps in production schedules for the 747-8F, 777F and A330F aircraft during the transition to next-generation twinjets.
Overall, ICAO's latest step is a positive one. But there will be painful ironies for cargo airline crews, who are the only flight personnel ever to have died in lithium-ion battery related fires, and who remain no safer after ICAO's actions even as the demand for their services and their importance to the global economy increases.