Feeling peckish in-flight? The "Big 3" US airlines are keen to help sate that hunger, with all three of them making moves in the snacks arena today. Are their efforts to be nicer to passengers in economy class starting to finally turn the corner?
United has opted to bring back complimentary snacks during the beverage service on most flights in North and Central America. Morning flights (departure scheduled prior to 9:45a) will receive stroopwafels while afternoon and evening passengers will be served either a zesty ranch or Asian-style snack mix.
This decision was actually announced in December as part of the changes spearheaded by new CEO Oscar Muñoz to bring some gravitas to the carrier's "Flyer Friendly" marketing efforts, which have been running for a couple of years.
American Airlines has chosen Biscoff as its snack of choice for passengers (they of Delta snack fame). The cookies are available on transcon flights starting this month and will expand to other routes by April 2016. Some afternoon flights will feature pretzels rather than Biscoff – "rotated on a seasonal basis".
American is also bringing back complimentary meals for flights from Dallas to Hawaii beginning in May 2016. These are some of the longest domestic flights the company operates, making them a frequent target of passenger frustration with the lack of complimentary meals.
For Delta the announcement is rather less significant. The carrier has three new Luvo wraps available on board its domestic flights longer than 1,400 miles starting today.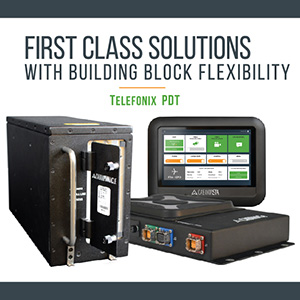 This is not an expansion of Delta's program – the wraps have been available for some time on these flights – but it is an update of the flavors being offered. The wraps remain part of the buy-on-board menu for travelers on most flights and complimentary for Comfort+ passengers on transcontinental flights between JFK and LAX/SFO.
With fuel costs down and fares holding relatively steady there are opportunities for growth in the industry. This can come either through flying more planes on more routes or by growing the level of service on board the existing flights to improve #PaxEx.
The larger airlines are choosing the latter, a move which provides more flexibility in the future and which comes with significantly lower risk or initial capital investment. And, for the most part, passengers win. These are not gourmet meals being served on board but that has not been the case for a long time now and there is no real expectation of such.
But getting a little something back from the airlines is a nice win, a move which should have more travelers just a bit happier. And less hangry.