San Francisco-based design firm Gensler has named Kirsten Fordyce-Wheeler as design director of its aviation practice. Before joining Gensler, she worked at design firm Hassel, and later as vice president and director of interiors at HOK, where she oversaw projects including the Qantas Domestic Terminal in Sydney at the former, and the award-winning Hamad International Terminal in Doha, Qatar at the latter. She has also worked in other sectors, including technology, healthcare and law offices.
Fordyce-Wheeler first became interested in design after a family trip to Japan as a child. "I came from Sydney, where we have lots of open space, so it was interesting to realize how important space is when there isn't a lot of it. I saw things like how space is created, sculpted and manipulated in Japan," she recalls. "My parents had an engineering firm and it was the first time I thought about construction and space. I was exposed to things like circuitry and machinery, and I was fascinated. I wanted to be a sculptor, but my parents said 'no', saying I needed to do something vocational and earn a living."
So she decided to pursue design over architecture, getting her Bachelor of Design from the University of Technology in Sydney. "It was difficult to get into the program, because there was a lot of competition," she notes. Her first job out of school was working with a company that looked at fantasy architecture. "It was for Luna Park, a large theme park in Sydney. I was looking at the public's journey through theme park amusement rides."
Fordyce-Wheeler then went into residential work. "It was interesting because I went to a different [smaller] scale, to things that touch people every day," she says. After moving to Singapore in 1992 after an economic downturn in Sydney, she started designing high-tech offices. "It was a little repetitious and soulless. But then I stumbled onto the Singapore Sports Hub project. I was interested in how to move masses of people in the stadium." She moved back to Sydney in 1995 and took up a position at Hassel, where she worked on the Qantas terminal. "I really wanted to do big stuff, and it was my introduction to aviation. Creating designs that move masses of people inside the airport so they can fly around the world is really exciting and interesting."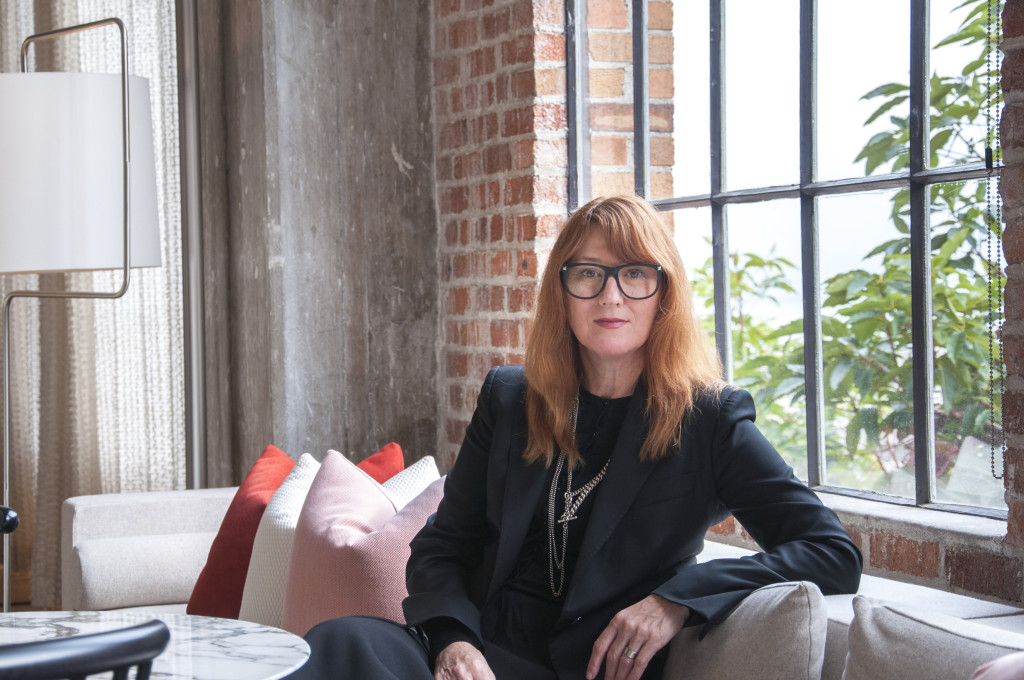 She moved to the United States to work for HOK in 2000, working in corporate commercial just in time for the dot com bust. "HOK approached me in 2004 to work in corporate commercial and healthcare studios, then they asked me to join the New Doha International Airport architectural team. When [HOK] saw that I could plan projects, they asked me to work on another concourse that wasn't supposed to be built for another 10 years," says Fordyce-Wheeler.
"I worked on Hamad International Airport from 2004 through 2014. The client realized that they needed far more retail and passenger transfer facility space, so in 2006, I was charged with adding another one million square feet to the project. And at the end of the day, we built it all out. The entire project crept up to 6.5 million square feet."
When asked about working in an industry where women aren't as represented, Fordyce-Wheeler cited her positive experience in Doha. "I loved living and working in Doha with the team there. I felt there was a stronger representation of women on that team than in the US," she says. "Our Japanese-Turkish partnership had me working with a lot of female engineers and there were women from Singapore. It was all about getting the project done."
There is stronger representation in the planning and engineering spaces in the US. "But in construction, you don't see too many women. Women are just as excited about engines and flying as men. It's interesting being back in the west and there is a difference."
The Hamad airport project offered great insight into the Qatari culture and how it has become a rising star in the Middle East, says Fordyce-Wheeler. "Qatar Airways charged us with ensuring that passengers had a five-star experience in the airport, and that was great. They wanted amenities available to all passengers from the minute they stepped onto departure curb or when they landed at the airport, no matter what class you were flying."
Fordyce-Wheeler cites Gensler's Revenue Enhancement and Customer Hospitality (REACH) program for developing San Francisco's Terminal 2, as an inspiration. "That design was instrumental in bringing back the lightness of flying. I think in America after 9/11, it became awful to fly. After I saw what they did, I saw they got it."
"Gensler gets the airport environment and understands how important interiors are to occupants. I felt that attention to detail and the ability to listen was inspiring," says the design executive. "It's important to have aviation design focused on the passengers rather than the roof."
Her advice for women looking to get into an aviation design career?
"Ask questions and be vocal. No question is a stupid question, so just ask it. I also think you need to be prepared to work hard. Designing is nitty-gritty stuff and it's complex. And airports are very complex, especially existing ones that you have to renovate. Be prepared to put in the work."