Tucked into Gogo's 8 February press release about how the firm added nearly 1,100 business and commercial aircraft to its connectivity installed fleet in 2015, and today's 10K filing detailing fourth quarter and full year earnings, is the revelation that Gogo has grown its awarded 2Ku backlog to roughly 800 aircraft.
So how did Gogo jump from having secured "a total of approximately 550 aircraft" for 2Ku with five airline customers and three airline pilot programs as of 2 November 2015 (per the firm's 10Q) to "approximately 800 aircraft" with seven airlines as of 21 February?
During Gogo's earnings conference call today, analyst Carter Mansbach pressed Gogo CEO Michael Small for details. Small noted that the firm wouldn't announce such a bump without a "high degree of confidence" it will transpire. In Gogo's 10K, released minutes ago, the company admits that, "Of such awarded aircraft, approximately 240 are not yet subject to a definitive contract or amendment to an existing contract."
So let's look at the possible scenarios should these "options" be firmed. We know that Delta Air Lines is keen on nextgen ATG connectivity for the narrowbodies plying CONUS routes, having pressed the FCC yet again late last year to finally issue a Report and Order on the 14G auction. However, due to continued pressure from the flight attendants' union, and other parties, the process is taking far longer than many expected. And so it would seem logical that Delta may be surveying its fleet and considering which tails can take 2Ku, beyond the over 250 aircraft it has already earmarked for 2Ku.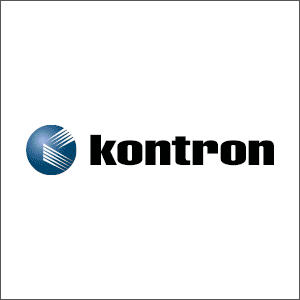 "If you think about it, there are MD-88s, MD-90s and 717s – you can put a large radome on all of those and that's a lot of tails," notes a source. With oil prices so low, and Delta already gently refreshing the interiors of its aged -88s and -90s, perhaps it makes sense for the airline to slap 2Ku onto these aircraft (it's not 100% clear if they'd require a smaller modified version, though we know ThinKom has various projects cooking).
Adding 2Ku to these aircraft would also ensure ARPA growth of 20%+ because Gogo wouldn't have to artificially hold penetration at around 6% on its capacity constrained ATG network. It would also take some pressure off the system to enable a better service on Delta, American and United's ATG-fitted regional jets, as well as for Gogo's business aviation customers. Delta did not provide immediate comment.
There also remains the possibility that Gogo ATG customer and 2Ku trial partner Air Canada is eyeing a more formal commitment to 2Ku for longhaul aircraft, now that Gogo is no longer able to offer Global Xpress-powered connectivity as an option. An Air Canada deal would definitely put a bit more spring in Gogo's step, following American Airlines' indication that it is eyeing ViaSat Ka as a possible solution for some 200 Boeing 737s. Announcing an order that isn't from Delta or a Delta partner would be welcomed by the market. Gogo's Small is clearly aware of this, saying he is confident the company will secure orders outside of the SkyTeam alliance for which Delta is a member.
Gogo believes it will win airline customers for connectivity in all three airline alliances. It won't just be SkyTeam, says @GOGOCEO. #PaxEx

— Runway Girl Network (@RunwayGirl) February 25, 2016
Being seen as somewhat wedded to Delta might be hurting Gogo on the international front on some level. If you're pitching to Emirates, for instance – while Delta is waging an anti-M3 campaign that claims Emirates, Qatar Airways and Etihad are enjoying massive subsidies – does this hurt your chances in any way?
In any case, between them, Delta and Air Canada could easily be responsible for Gogo's backlog bump since August. Or perhaps Gogo has a totally separate surprise up its sleeve.