In the perennial quest for the optimum business class seating configuration balancing increasing passenger expectations about space requirements with the hard product realities of widebody cabins, the signs of major changes are often as much about the products airlines stop installing as the new products that replace them.
American Airlines' decision to drop Zodiac Aerospace's bespoke forwards-backwards herringbone seating — without having a replacement — spoke volumes about the situation at the troubled interiors conglomerate, which seem to have been borne out by the removal of Zodiac as an A330neo catalogue supplier two weeks ago.
And so to the other side of the Pacific, where Japan Airlines is now not planning to roll out its much-publicised B/E Apex business class seating (which it brands as Sky Suite) when it refits its Boeing 777-200ER fleet, reports Jonny Clark at The Design Air. It would seem that the airline has also not selected the Thompson Vantage seat that it uses on its longhaul 767 subfleet, which it calls Sky Suite II.
Zach Honig over at The Points Guy has a comprehensive review of the B/E Apex seat in its 777-300ER implementation for those not familiar with this fully flat bed that offers direct aisle access via a staggered configuration that is seven columns of seats — notably, as opposed to the usual 777-width eight columns.
The seat is based on the B/E Aerospace Apex platform, and it is telling in terms of density that the seatmaker categorises it as a Super First Class seat with its Oasis suite options (see: Swiss' new first class) rather than a business class seat alongside its Diamond and Super Diamond products.
Confirming impressions your reporter formed during an exclusive 2012 tour of JAL's secret workshop for these seats near Haneda Airport back in 2012, the product was very impressive in terms of space — perhaps too impressive for the realities of the market. It would appear JAL has found itself agreeing.
JAL has many competitors on the medium to longhaul 777-200ER network, which includes a particularly diverse set of routes: Honolulu from Osaka Kansai, Nagoya Chubu Centrair, Tokyo Haneda and Tokyo Narita, as well as Bangkok, Shanghai and Taipei from Haneda. Density is particularly important on the slot-constrained Haneda routes, which are much more desirable than Narita flights for most Tokyo passengers (inbound and outbound).
Somewhat paradoxically, airlines can charge more while offering less on Haneda routes because of their desirability. The trick in business class, however, is providing a seat that satisfies the paid business travel market while still remaining within reach of upmarket leisure travellers, particularly given Japan's wealthy ageing population.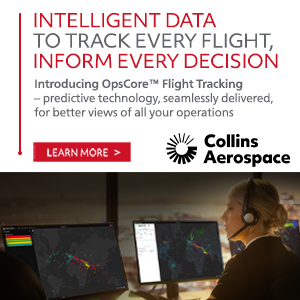 JAL will be carefully considering its options to attract passengers given the significant competition on these medium to longhaul routes, which already include a number of airlines with better hard product than its existing B/E Aerospace Minipod angled lie-flat seats, and will soon include Japanese competitor ANA's three Airbus A380 aircraft on flights to Honolulu.
Yet if JAL is having second thoughts about the B/E Apex seat, the implications could be wider than just its own aircraft, which are relatively few in the international grand scheme of things.
Previously at opposite ends of the business class spectrum, Korean Air (replacing a sub-par angled lie-flat seat) and Oman Air (which had first class style fully flat beds with direct aisle access without either staggered or herringbone arrangements) also selected B/E Apex for their A330 cabin refurbishments. Korean additionally uses the seat for first class on the A330 and as business class on its Boeing 747-8I aircraft.
Clearly, the density possible with rectangular seats like Apex is less than with an outward-facing herringbone seat like Super Diamond. The density loss is less noticeable on the A330 (or upstairs A380) cross-section, where the centre two columns of seats do not need a gangway to overlap. But on the 777, the fact that the stagger is required over the two centre aisle seats for the benefit of just one passenger may be the accountancy straw that broke the #PaxEx camel's back.