Indonesian national carrier Garuda Indonesia has taken a huge step forward in business class with the selection of B/E Super Diamond outward-facing herringbone seats, which will set a new standard in regional ASEAN business.
Many of the airline's competitors — including more highly regarded carriers like Singapore Airlines — offer less impressive products, like SQ's Weber (now Zodiac) 7811 lie-flat seats, as Garuda used to with the B/E Aerospace MiniPod angled lie-flat seats on its A330-300 fleet.
Australian Business Traveller reports that the seats are to be installed on an Airbus A330-300 aircraft fresh from the factory. 
I've been on both of Garuda's previous A330 products, which are essentially the same seat but spaced further out and with fully flat mode enabled on the A330-200 aircraft that largely serve Jakarta. The A330-300 fleet, which are more focussed on Denpasar in Bali, had a less spacious angled lie-flat configuration, although both aircraft were 2-2-2 across the A330 frame.
In the Australian part of its competition equation, of course, it's soon to be up against Qantas' Business Suite, the Thompson Vantage XL staggered fully flat bed with direct aisle access that is replacing the airline's angled lie-flat Mark II Skybed (produced, incidentally, by B/E Aerospace). Korean Air's B/E Aerospace Apex staggered seats are also being installed across that carrier's A330 fleet.
The most interesting part of this for me, though, is that Garuda went for Super Diamond and not for just Diamond.
Diamond's slight angle to the seats — which can be arranged 2-2-2 on an A330 cross-section, as Qatar Airways has done with part of its A330 fleet — and the overlap of the foot cubby part of the structure mean that it can effectively match the density of previous generation angled lie-flat seats like the ones that Garuda operates.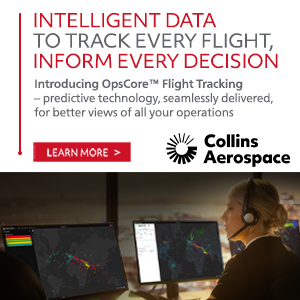 Essentially, If Garuda wanted to replicate the density of its existing seats, it could have done so with regular Diamond. It didn't need to plump for the Super Diamond herringbones.
That Garuda has done so for aircraft that fly predominantly on regional routes is very telling about how the airline's management sees the future of business class, even on routes that don't automatically appear to have the most premium demand. Traditional wisdom would suggest that a second-tier airline like Garuda would have second-tier seating. And it will affect the choices of other competing airlines that currently offer business class products below a fully flat bed with direct aisle access.
It seems, frankly, like Garuda has #PaxEx aspirations above its current station. It certainly doesn't have either the airport facilities, the transit experience, the frequent flyer program, the onboard soft product or the lounge provisions to try to compete with more prestigious airlines for paid business class passengers, particularly on leisure routes where passengers want a bit of swank for their dollar.
But at the end of the day, business class for business travellers is primarily about the seat. If Garuda leapfrogs the competition, it might become a carrier of choice. But as carriers like China Southern have discovered to their chagrin, hard product is only part of the picture.