Just over a month ago Norwegian launched service between three US cities and two French Caribbean islands, continuing its growth path with seasonal offerings, and an eye on further expansion this year. For passengers on these flights there are now new inflight entertainment and connectivity (IFEC) options compared to the typical offerings in the region. Alas, the inconsistent performance led many in the first week of flights to express frustration with the inflight connectivity in particular. But service provider Global Eagle Entertainment tells RGN that the full IFEC solution is still in a trial period, and that it recently doubled the bandwidth available to passengers.
For entertainment Norwegian and GEE have added streaming live television to the lineup. The companies say two channels – Bloomberg Television and the NFL Network – will be available free to passengers on all flights. During flights on the inaugural weekend, only the Bloomberg option was available.
The carrier's BYOD system also offers several stored content options, including many TV shows for free and movies for a fee. There is also a series of short films shown on overhead drop-down screens, though it is unclear how passengers are supposed to get the audio content for these shows; the seats do not offer headphone jacks.
On the connectivity front the situation was rather more dire during launch. Norwegian is proud to provide free wifi through GEE's Ku connectivity service in Europe. The connectivity kit also has the capability of serving the Caribbean routes and Norwegian is actively using that European offering as part of its marketing for these routes. Based on reports from the initial flights, however, it was clear the system was not ready to meet the task at hand, even with flights in the 50-70% load factor range.
@jonk @WandrMe tbh, by observing pax around me, most are sleeping. I'm not sure how much bandwidth is being offered to start with.

— Cammie Phan (@Chiqee) December 7, 2015
While this came as little surprise to those familiar with the GEE kit performance in the US market, mostly on Southwest Airlines, it was surprising to a few passengers who more commonly use the service on Norwegian's European routes. Those travelers all expressed significant disappointment in the performance.
I was able to connect on both flights but neither offered a level of performance which I would consider usable. Even putting aside speed test numbers (mostly because it was rarely successful) and focusing on the idea of "Was I able to do what I needed to do?" the system came up far short.
Forget speed tests they say; the measure should be "can I get what I want to do done?" Today's @GEE_Media wifi is failing badly. #PaxEx

— Seth Miller (@WandrMe) December 3, 2015
For the outbound flight posting a small photo to social media or just trying to check email failed as much as it succeeded. For the return flight things were slightly better in that my devices were not frequently returning timeout errors trying to load websites. Still, the page load times for basic websites remained painfully slow. For background-based functionality (i.e. a passive mail refresh) that may be sufficient but for anything resembling active use it fell far short.
One Norwegian Air executive mentioned at the time that the company is still learning the different web browsing habits of the US market to determine which services may need to be blocked in support of system-wide bandwidth management. Such tweaks should help improve the service.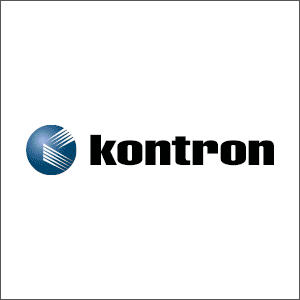 GEE executives have spoken in the recent past about adding capacity via SES satellites rather than the Hughes ones in use today. They have also suggested that upgrades to the hardware on the Southwest fleet will help with performance; one can only assume that similar upgrades would benefit the Norwegian aircraft as well, though onboard hardware changes may be harder to justify for the small subfleet operating in this seasonal market.
The apparent limited capacity also raised questions about both the cost to allocate bandwidth and also the ability to do so in certain markets. Total Ku-band capacity in the Eastern Caribbean is limited, though GEE CTO Aditya Chatterjee says, "We doubled the connectivity bandwidth aboard these flights late last year, three weeks into the trial, and continue to monitor and fine tune our solution to meet passenger demands for inflight wifi."
More broadly, however, GEE is seeing exploding demand for inflight live television.
"Live television is a must-have in the IFE world today, as airlines offer up the living room experience in the sky," says Chatterjee, adding, "GEE is well positioned to meet this growing demand, as we've helped to develop the live television market through innovative programs driven by the forward-thinking airlines we serve around the world."