Seven months ago Norwegian Air Shuttle expressed eagerness for the delivery of its 2016 round of Boeing 787 Dreamliner aircraft to help grow longhaul operations and to extend one if its key marketing points – inflight connectivity – to travelers who arguably need it the most, those on the company's longest flights.
Speaking at that time Norwegian CCO Thomas Ramdahl told RGN that, "On the –9 we will have [connectivity] and then we will retrofit on the –8." With the first of the –9s rolling off the assembly line earlier this month there was a conspicuous absence of the radome for wifi connectivity. So, what gives?
In a recent statement to RGN, the company confirmed that this first –9 will not have connectivity (no surprise) but also that none of the 2016 deliveries will have the kit installed. This is a material change of course from previously announced plans. The explanation offered for no connectivity is sufficiently vague as to open up many other questions about the plans.
We are currently looking into different wifi options for our upcoming fleet of 787-9 Dreamliners. If we find a solution and provider that meet our needs, we will start offering it to our long-haul passengers.
At this point the Panasonic eXConnect platform is the only broadband linefit option available for this aircraft type; Inmarsat L-band is also installed on some 787s but its limited capacity is almost certainly a no-go given Norwegian's experience with demand on its 737 fleet.
Does Norwegian's latest statement suggest a judgement has been made about eXConnect, or that the Ku-band options in general are inadequate?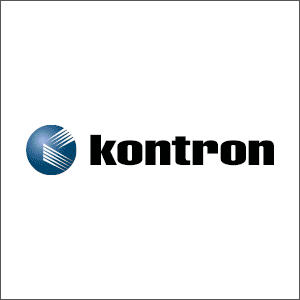 Perhaps it simply means that Norwegian wants to stick with its current provider, Global Eagle Entertainment, and will eye post-delivery retrofit mods for the -9s (pending receipt of appropriate aircraft structures data from Boeing). The carrier isn't saying, telling RGN: "Sorry, don't have much more information for you than that no decisions have been made and we're still looking at different options."
If Norwegian simply wants to hold out for a single-supplier solution fleet-wide, one wonders how long it will be willing to wait for GEE to get the requisite data, and realize 787 certification.
It's possible there is an opportunity for Gogo's 2Ku platform or Inmarsat's Global Xpress (GX) offering, pending regulatory certification and availability; for 2Ku that could mean delays for the fitting given the current order backlog. Regardless of the solution chosen we know for certain that Norwegian's 787 longhaul passengers will not see connectivity in 2016, a definite setback for those travelers. Moreover, the carrier uses connectivity to drive operational benefits on its GEE Ku-connected 737s; this too is off the table for now for the 787-9s.