On the heels of its 10–year anniversary TrueNorth Avionics, a Canadian firm with experience providing connected aircraft solutions for VIP/VVIP aircraft, is turning its attention to the commercial aviation sector. According to company executives, this strategic move is a logical step in the evolution of the Ottawa-based firm (Ottawa having a deep heritage of satellite communications and networking in Canada).
Having already worked with some of the most demanding clientele in the world, TrueNorth now plans to provide commercial OEMs and avionics suppliers with a suite of communications hardware for both cockpit and cabin applications. The company's 'Optelity' product family – which launched in 2014 for executive aviation – will migrate to commercial.
TrueNorth is not inventing the wheel, but the firm does claim to have a wheel that's more efficient. "When we tell people we provide storage, high performance computing, routing, wireless, and Iridium telephony all in one box, they just kind of look around and say 'well that must be kind of what Kontron or somebody else is doing in the marketplace'. And we say, yes that is all true. Except ours is half the size and it's going to work in the market for the next 15 years," says Mark van Berkel, president and CEO at TrueNorth.
"When we look at the technology that is currently in the market – let's take servers, for example – it is computer manufacturers, lacking solid aviation experience, who are providing them," he suggests. "We have been doing [connected aircraft solutions] as TrueNorth for 10 years, but the senior leadership of the company has been doing it for 20-plus years, since the days when it was all novel and people didn't understand what a connected aircraft was, or why it was important. We have mature, developed and proven solutions that are already flying on many of the necessary aircraft types." He cites, for example, Airbus ACJs, Boeing 747-8 head of state aircraft and Boeing BBJs. These are "proven platforms for us".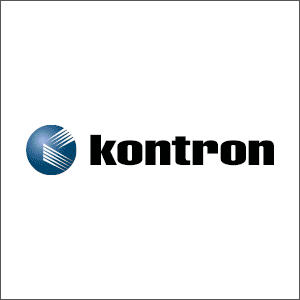 Of course, a number of other hardware providers have established themselves in this sector, cranking out legions of servers, WAPs, and routers to satisfy the industry's thirst for wireless IFE and connectivity. The one company mentioned specifically by name by TrueNorth, German multinational firm Kontron has, quite simply, become a force to be reckoned with in the space. And its experience in developing core technologies across multiple industries is seen by Kontron management as giving the company a significant advantage over the competition, and would-be competitors – quite the opposite of TrueNorth's sentiment.
But considering the extent of the thirst for connected commercial and business aircraft, one could easily understand why TrueNorth is ready to more fully crack into the civil market.
Its Optelity family of products work with Inmarsat SwiftBroadband (SBB) and Iridium aero services, plus the Ku- and regional Ka-band technologies available today, says the firm. TrueNorth will work also with future Inmarsat Ka (aka Jet Connect/Global Xpress) in time.
Derived from the Optelity family, TrueNorth's next generation cabin router, the CNX-250, was recently selected by Honeywell for use in business jets. "We are partnered with Honeywell, supplying them with current CNX-250 product family, and their future CNX product. We are also partnered with Satcom Direct supplying the SDR (Satcom Direct Router) that works with SBB, Ku and Ka today and will work with future Ka connectivity," says van Berkel.
According to the TrueNorth CEO, one of the Optelity platform's key selling points is that it was built specifically to mitigate obsolescence. It is also designed to be light and compact, and is priced to compete with what's now available in the marketplace. He also says that some un-named regional airlines are already using TrueNorth's FANS1/A product for flight deck connectivity and safety services.
Interestingly, TrueNorth announced in November that its Optelity Cabin Gateway and Hot Spot products will be compatible with SmartSky Network's 4G LTE-based wireless network. RGN asked exactly how that partnership might work, and what TrueNorth makes of the skepticism some have expressed around SmartSky's spectrum plans.
"Our partnership with SmartSky is to help their passengers get the most out of the bandwidth that they are going to be providing from air-to-ground," says van Berkel. "And with regards to what they are doing on their ATG spectrum, you know we obviously have an NDA with them so we have to respect that. What I can say is, having seen some of the demonstrations, we are actually pretty excited."