Passengers flying across the North Atlantic are growing increasingly accustomed to having the option to connect to the Internet in-flight. Lufthansa, Aer Lingus, United and select American flights are among those offering Panasonic Avionics' Ku-band connectivity solution on board, and Delta is fitting its longhaul fleet with Gogo Ku. But while the service can be decent and even downright respectable at times, the broad beam Ku satellites supporting it don't pack the greatest punch in terms of throughput. Enter Intelsat 29e, the first 'Epic' High Throughput Satellite (HTS) with Ku spot beam coverage that, among other applications, will support the mobility market, including aero.
Successfully launched aboard an Ariane 5 rocket on 27 January by Arianespace in French Guiana, the Boeing-built Intelsat 29e satellite will see "high performance services take off, and we think this is going to be a tipping point by getting this service over the North Atlantic and across the eastern US, and into the Caribbean and South America", Intelsat CEO Stephen Spengler told RGN yesterday on a charter flight from French Guiana to Miami. "It has been a long time coming. We envisioned this segment developing and needing high throughput services to really blossom."
The first in a series of Epic satellites that will launch in the coming months and years, Intelsat 29e is "going to enable customers and partners like Panasonic, who was there at the launch, to really develop the services for the end users [i.e. passengers] on the plane to the point where they're delivering real broadband to the aircraft and that's just one application."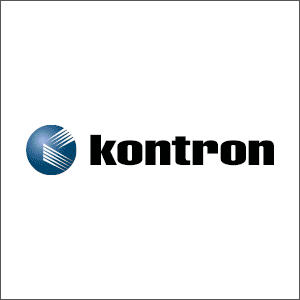 "The next launch in August is Intelsat 33e; that's going to give us Europe, Africa, Middle East into Asia, and including the very heavily trafficked air routes into Asia from Europe, so it's going to be very exciting to see that develop," he says.
Within the next two months Intelsat will go through a very methodical process of testing every single beam on Intelsat 29e. "It's a normal process we do when we launch satellites. We verify the performance and that everything is working properly before we start putting it into commercial service," explains Spengler. "But the first thing we're going to do after we do that internal testing is to test services and capabilities with some of our customers so we'll get some real end user, end terminal results that we can share with customers and prospects at that point in time."
Panasonic is anchor tenant on Intelsat 29e, meaning the company has worked with Intelsat for years to define its needs for the satellite. Gogo, though a customer of Intelsat's traditional broad beam Ku service today, is "not on Epic yet but we're hopeful that when they see the performance of Intelsat 29e in a few weeks time, they'll be impressed by it, so we'll see," says Spengler. Gogo could not be immediately reached for comment.
When Panasonic goes live with the service, passengers should, quite simply, expect a better service in-flight. "I think they'll notice a big difference," says Spengler. "I was on a flight across the Atlantic not too long ago – I won't mention the airline – but it was just painfully slow. Painfully slow getting connected, and painfully slow using it. And with the high throughput spot beam services that we've built over the North Atlantic, Panasonic customers will definitely see a marked difference in what the performance will be."
Passengers should also expect a better inflight television experience to boot. "So you know it's part of the design that we've built into Intelsat 29e and 33e. We've overlayed those spot beams with wide beams which is a single beam that will allow live broadcast television to be transmitted to all the aircraft … So data is going over the spot beams, television will be going over the wide beams. And we think it's a unique capability of the system," says Spengler.
In fact, airlines that have had a taste of broadband and TV together "want more of everything; they're loving what they're seeing and their requirements have gone up tenfold in each category", says Panasonic Avionics VP Global Communications Services David Bruner.
Other providers, such as Gogo should it sign up for Epic service, can also take advantage of this widebeam overlay for TV, confirms Intelsat's Spengler.
Intelsat is not alone in the HTS game; rival Inmarsat has already launched a three-satellite Ka-band constellation called Global Xpress (GX), which will support inflight connectivity on commercial aircraft pending certification of the necessary Honeywell-made terminal units, inclusive of antennas. A fourth GX satellite will add oomph to this service in time. ViaSat operates high-capacity Ka-band satellites, but its 'Exede' aero service – which supports a streaming class of high-speed Internet service on JetBlue and some 200 Boeing narrowbodies operated by United – is currently limited by geography. Coverage and capacity will further improve with the launch of ViaSat-2 and the firm's next generation ViaSat-3 three-satellite platform, but it will take some time. Another satellite operator, SES, will begin launching Ku HTS in 2017, supporting Global Eagle Entertainment's inflight connectivity customers, including Southwest Airlines and others.
Spengler believes Intelsat is well positioned in the face of these competitive threats. "I feel very good about the position that we've established in all the main segments that we serve… We have the leading position right now in terms of capacity for aeronautical services, according to [noted satellite consultancy] NSR. That was last year's report. We're the leading position for the market share of maritime mobility as well. And so we didn't come from an L-band or narrowband history, we started off by providing higher bandwidth services to those sectors. With Intelsat Epic we can take a big step forward.
"But there are going to be a lot of solutions offered in the marketplace. Other people are bringing high throughput satellites later on; some of our competitors – we're ahead of them by a couple of years in Ku-band. So they're going to be able to offer some services. We know that Global Express is up; I think they'll play a role in that space as well. I think the key thing is the demand is real and it's large, and we're still at the early stages of getting these commercial aircraft connected, and then private aviation has a way to go as well."
Because it's coming a little later to the Ku HTS game, SES is rumored to be slashing pricing in a bid to undercut Intelsat. "I don't want to talk about specific pricing necessarily … we always go out and talk about value. Price is one component; it's also the performance," says Spengler. "It's also what we bring in terms of bringing broader and more extensive services to customers who need it. So price is just one variable, and we've been in the mobility long enough to understand the importance of really the total cost of ownership and the value of the services that we provide to our customers."
Unlike Inmarsat and ViaSat, which both work with service integrators such as Thales and provide service direct to airlines (ViaSat is doing this with Virgin America, for instance), Intelsat has no designs on being a direct service provider. "It's not our model; our model is working through distribution partners. And where our model may evolve a bit is we may provide more end-to-end services with those distribution partners where some may just buy capacity from us and integrate their entire network. Others customers may buy a service that we call Intelsat One Flex, where we run the actual infrastructure from the ground hub systems, and we manage the bandwidth and capability. But that's still on a wholesale basis; it's still through distribution partners. So we basically take over running the infrastructure; they focus on the applications, they focus on serving their customers. They focus on marketing and developing their business in that area. So there's going to be two models within our distribution model but it's still on a wholesale level."
Will the Epic platform support a ViaSat Exede-type of service as found on JetBlue, which allows passengers to access their Amazon Prime accounts for free? Spengler says, "It will be the airlines' decision and the service providers' decision how they want to dimension the service. That is what we're not going to determine ourselves. We're going to enable our distribution partners with what we believe is outstanding high throughput technology that they'll be able to determine how they dimension that for the customers. But the performance should be good. It will be dramatically better than what has been provided in Ku band so far.
"Our proposition is also a global proposition. Our [HTS] services are going to be truly global once we build out all seven platforms, and that is going to be important for a lot of airlines and a lot of distribution partners of ours to have consistency and capability around the world."
Interestingly, his answer is similar to that provided by Inmarsat Aviation president Leo Mondale when recently presented with the same question by RGN, with Mondale saying, "Certainly the [GX] technology supports it but what you do in the telecom business is you sell the QoS that the airline wants. Not everyone approaches it the way that Emirates does, as you mentioned. We'll sell a range of service but be responsible to what airlines see they need in their approach to the market."
But the race to add capacity on a global scale continues apace. "Right now … have seven Epic satellites in the plan and each Epic satellite is not identical. We are trying to take advantage of technological advances over that time period, so we're working closely with Boeing as our technology partner on the sat side and, and as we roll these Epic satellites out, they'll have more capability, more flexibility, they'll be more dynamic platforms so we'll be enhancing as we go along," says Spengler.
And the next steps after that? "[Epic] will be a global system. We're ready to keep evolving. We'll see how the market develops and if we need to expand in other areas we'll do that."
Watch the launch of Intelsat 29e from French Guiana in the video below.