Even if you don't know your Mycroft from your Moriarty or a Calabash pipe from a Churchwarden anyone who has watched TV or been to the movies lately knows that Sherlock Holmes is back in a big way. Of course, with 25,000-plus Holmes-ian products and productions adapted over the years for screens large and small, some might argue that Sir Arthur Conan Doyle's literary linchpin never really left. But with the third straight Robert Downey Jr. as Holmes feature gearing up at Warner Brothers, BBC's cult phenomenon Sherlock set to return with a Victorian-era-set mini-movie in January and CBS airing the fourth hit season of Elementary (which features Lucy Liu as a rare female Dr. Watson) Holmes is definitely having a moment.
So even casual fans, like myself, were thrilled to hear that Oscar-nominee Sir Ian McKellen, the man who brought us Gandalf the Grey and Magneto was going to be playing the beloved bloodhound of Baker Street for the first time. The very notion of an acting icon like McKellen playing a literary icon like Holmes in a film directed by Oscar-winner Bill Condon (Gods and Monsters, Kinsey) sounded too good to be true. And, sadly, in the case of the hollow, misguided Mr. Holmes, it is.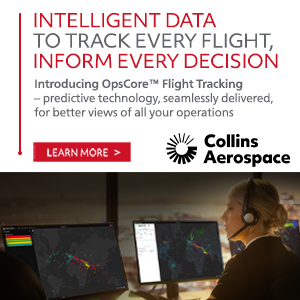 For although McKellen has his moments as the aging, 93-year-old super sleuth, overall Condon's revisionist take of the Holmes mythology can best be described as a long, dreadfully boring TV movie that even PBS would be loathe to broadcast. It might not be the worst Holmes adaptation you've ever seen – that honor would probably fall to Roger Moore's Sherlock Holmes in New York City or Charlton Heston's plodding The Crucifer of Blood – but Mr. Holmes is by far the most lackluster addition to the Holmes canon in years.
And as far as mysteries go, the one at the heart of Holmes, which was adapted from Mitch Cullin's 2005 novel A Slight Trick of the Mind by screenwriter Jeffery Hatcher (The Duchess), is as obvious and murder-by-numbers as they come. Seriously, I've seen The Mysteries of Laura episodes with better twists. The fact that McKellen's Holmes, however rattled by senility, guilt and regret he may be here, doesn't see what's coming until the end of the movie is a disservice to Holmes fans everywhere. Surely our Sherlock deserves better than this, especially in his golden years!
Set almost entirely at Holmes' country home in post-World War II Sussex, the film focuses on the long-retired detective's efforts to ward off dementia while alternately tending to his honey bees and writing a novel based on a troubling case from his past. And if that sounds a wee bit boring, it is.
Even the presence of fresh-faced newcomer Milo Parker as the inquisitive young son of Holmes' live-in maid (Laura Linney) can't save this slow moving tale from itself. In fact the mystery that occupied the bulk of my time while watching Holmes was trying to figure out the origin of Linney's ever-changing accent. Woefully miscast in a role that old pros like Julie Walters or Imelda Staunton could essay in their sleep, Linney's accent vacillates wildly between Cockney cleaning woman and Lucky Charms-ish leprechaun, often within the same scene. And while it would be easy to blame the usually stellar Linney for her slipshod work here, I think this time around the blame falls squarely on Condon's Oscar-winning shoulders.
Never the most reliable of filmmakers, Condon's work here feels much like the glacially paced second half of his otherwise brilliant Dreamgirls: dry, forgettable and almost criminally boring. So, if you're looking for some genuinely Holmes-ian thrills and chills next time you fly, load up your PED with past seasons of Sherlock (or even Elementary!) and binge watch to your heart's content. Trust me, a couple of hours on a plane with the crackling-good crime-solving duo of Benedict Cumberbatch as Holmes and Martin Freeman as Watson can cure anything that ails you. Even murder by boredom.
Mr. Holmes is currently playing on select Cathay Pacific, Singapore Airlines, Air Canada, Emirates and Delta flights worldwide and is also available via streaming at Amazon Instant Video and iTunes.