It's hard to find a new twist on vampire movies these days, especially in the post-modern Pride and Prejudice and Zombies era where genre mashups rule, Abraham Lincoln is a vampire hunter and Twilight's shimmery-skinned Cullen clan can walk outside in daylight without bursting into flames.
Sure, a handful of indie filmmakers have managed to slip a few new quirks into the vampire mythology over the years – Lili Taylor's gritty grad school bloodsucker in Abel Ferrara's The Addiction was kinda cool and the reveal that Dracula and Judas are the same person in Dracula 2000 was a nice twist back in the day, even if the movie kinda sucked – but for the most part there hasn't been a lot of real hardcore innovation under the midnight sun in eons. And that's probably why writer-director Ana Lily Amirpour's self described "Iranian vampire spaghetti western" made such a huge impact on the indie scene when it premiered at Sundance in 2014.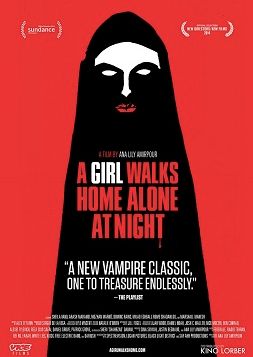 A Girl Walks Home Alone at Night is a boldly feminist take on the classic "lonely vampire" tale, and Amirpour envelops you in the dark folds of her bloodsucking heroine's hijab from the get-go and never lets up.
Set in a desolate, former boomtown in Iran known as Bad City, the film follows a 20-something vampire – played to hipster cool perfection by Argo's Sheila Vand – as she roams the streets at night in her high tops and flowing hijab. Particularly drawn to cocky, abusive men who have somehow wronged a woman, Vand's character rarely, if ever, speaks but with a killer gaze like hers, she hardly has to. An early scene of Vand's character biting the finger off a preening, thuggish pimp, draining the blood from his body and then casually perusing his CD collection for something to take home sets the quirky, offbeat tone for the rest of the film straight away. This is definitely not your daddy's vampire flick.
Equally compelling is the male lead, newcomer Arash Marandi, whose tortured, sad-eyed character can probably best be described as a Iranian James Dean. Oozing slacker sex appeal and genuine depth and humanity, Marandi and Vand's first scene together, an extended sequence that ends with them in her bedroom listening to old school vinyl, is touching, sensual and completely unnerving all at once.
One critic described the experience of watching Girl as akin to watching a Tarantino film for the first time, and while there are definite stylistic hat tips to his films – not to mention the best early work of David Lynch, Jim Jarmusch, Sergio Leone and even Fellini – the sly, deadpan tone and soulful, deliberate pacing is all Amirpour.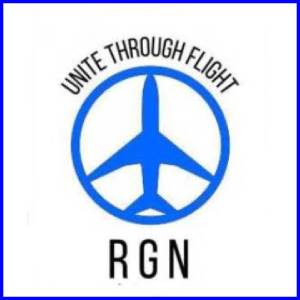 Initially funded by a $55,000 crowdfunding campaign on Indiegogo.com, Girl was filmed in the small, working class community of Taft, California, just a few miles up the highway from Bakersfield. Although the film looks and feels so authentically Iranian that you'd swear it was shot in secret in some forgotten suburb of Tehran.
The fact that Girl was filmed almost entirely at night in inky, high-contrast black and white by cinematographer Lyle Vincent (who scored a richly deserved Independent Spirit Award nomination for his efforts last spring) and was shot in Farsi with English subtitles amps up the originality factor even further. But, seriously, Amirpour and company had me at avenging feminist vampire in a hijab. Coolest vampire movie concept ever…move over Judas!
Playing throughout the month of October on select American Airlines flights worldwide, A Girl Walks Home Alone at Night is also available via steaming on Netflix, Amazon Instant Video and Google Plus.