In his 1983 Hollywood tell-all Adventures in the Screen Trade, Oscar-winning screenwriter William Goldman wrote that: "Nobody knows anything… not one person in the entire motion picture field knows for a certainty what's going to work. Every time out it's a guess and, if you're lucky, an educated one."
And, if you ask me, that goes double for movies purchased during heated bidding wars at the Sundance Film Festival. I'm not saying there haven't been some solid Sundance hits that have proved to be well worth the cash studios and distributors shelled out for them over the years – Little Miss Sunshine, Napoleon Dynamite and Whiplash come readily to mind – but, generally speaking, the chances of even the buzziest titles at Sundance translating that heady Park City hype into genuine box office gold are negligible at best. Some of the priciest Sundance acquisitions take off instantly and some totally tank; there really is no magic formula. And in the end, Goldman is proved right time and time again: nobody knows anything indeed.
So, when a splashy Sundance title comes along that is actually worth the hype and the money paid for it, well, sign me up. Writer-director Rick Famuyiwa's wry, hip-hop infused comedy caper Dope is just such a film. Picked up after a bruising bidding war by Open Road Films for a whopping $7M, Dope might just be that rare Sundance acquisition that actually turns a profit. But even if it doesn't, this offbeat, coming-of-age dramedy is the real deal and, for lack of a better term, totally dope.
One part inner city crime caper, and another part brainy, genre-bending teen comedy, Dope plays like the love child of John Hughes and John Singleton with loads of killer music and hilariously inappropriate drug-related humor thrown in for good measure. And if that sounds like a weird combination of thematic ingredients, it is. But somehow, apart from a few slow, preachier moments in the third act, Famuyiwa pulls it off swimmingly.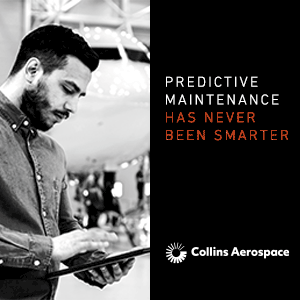 Starring Shameik Moore (A Beautiful Noise), Tony Revolori (The Grand Budapest Hotel) and Kiersey Clemons (Transparent) as a trio of overachieving high school seniors obsessed with '90s hip-hop culture who suddenly find themselves in possession of a backpack full of Molly, Dope is fresh, original and completely surprising from start to finish. And the eclectic cast of characters behind-the-scenes is just as interesting. Produced by Oscar-winner Forest Whitaker, veteran indie producer Nina Yang Bongiovi (Fruitvale Station) and Sean Combs, Dope also features new music from Pharrell Williams, who pulled double duty as the film's co-executive producer as well.
Crackling with geeky charm, whip-smart attitude and wit to burn, Dope also has an epically cool soundtrack featuring everyone from alternative hip-hop pioneers The Digable Planets to Oreo, the fictional punk band fronted by the three leads in the film. But perhaps the most lasting takeaway from the film is that it reminds viewers of how fun, vital and totally cool truly independent films can be.
Now playing on select Delta Airlines, Virgin Atlantic and Singapore Airlines flights worldwide, Dope is also available via streaming on Amazon Instant Video, VUDU, Google Play and iTunes.