Satellite operator SES is looking to become more involved in the aviation value chain, and move beyond a paradigm that sees it simply providing bandwidth to resellers like Global Eagle Entertainment and Panasonic Avionics.
The company operates more than 50 satellites, has multiple high throughput satellite (HTS) launches scheduled in the next few years and provides connectivity to many airlines through multiple reseller partners. It has established a Data Mobility group to address the demands of the aviation and maritime industries. Part of the focus there is studying consumption patterns for future satellite launch planning and part of it is something bigger.
Speaking to RGN recently at the APEX Expo, Arnie Christianson, senior manager for the group, talked about SES's work to "improve the entire global offering" and also become more tightly integrated to the sales process, including potentially selling direct to an airline:
If you have a new airline which comes in and has no relationship with anybody maybe we'll work directly with them, maybe we'll reach out to our resellers. The main thing is that satellite has always been this invisible guy in the background which controls all the bandwidth. And we don't want to be the invisible guy. We want people to be able to call us. We want to be able to get in there and get our hands dirty.
In a follow-up interview, RGN put the question to Christianson again. Do you envisage doing like Inmarsat and ViaSat and going direct?
We're setting up our service to be able to do that if we're asked to do it. So if we have a client that comes to us and wants a managed service and it does not conflict with an existing client who is already doing a managed service then we are able to do that. We are not actively going out there and saying, 'we want to sell you guys managed services'. But we have a global network and we've got satellites, global coverage, global earth stations – it comes up. Most of what we're doing so far is what I would call hybrid services.
In that vein, would SES provide its partners with steer in terms of hardware? Christianson said:
We test antennas all the time. In the last month we've tested three brand new antenna systems, and we work directly with the airline to test the antenna system, or work with the manufacturer like Astronics or Thales or whoever is building these antennas. From a testing standpoint, we'll work with whoever is the easiest person to put that together, and from a testing standpoint, it's usually the manufacturer; you're not usually working with the airline. The one thing we want to do here at APEX [Expo] and the reason we're trying to be more visible is we want to ourselves get more educated in the aviation world. Because one of the last things an airline CEO thinks about is how connectivity is reaching his plane; he has got dozens of other things to think about. So we talk to these guys. It's not necessarily to create a business plan and go to an airline and say, 'hey we want to manage your service end to end'. We want to go to them to explain to them how the services work so that they can better create a service for themselves either through a reseller or direct, or however they want to do it, so that everybody along the chain understands the technology. Because it is a mystery to a lot of people.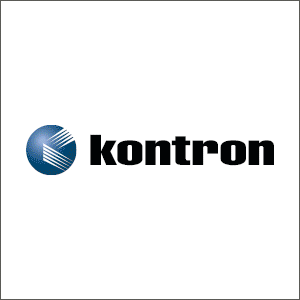 Going beyond being the wholesale bandwidth provider allows SES to no longer be constrained by the commodity pricing model. Commodity prices will continue to decline as capacity increases; that's bad for business. By moving up one rung (or more) on the ladder SES can provide a value-added product which will not be as vulnerable to the price pressures.
ViaSat has made similar efforts on the direct-sales front in recent years (it is ISP to new customer Virgin America, and soon El Al), and Inmarsat recently announced a deal with Lufthansa on Global Xpress and hybrid ATG-S-band service for narrowbodies (in partnership with Deutsche Telekom). Supporting an airline directly is not a trivial task. But SES is willing to give it a go.
Meanwhile, SES today announced that it has signed new multi-year, multi-transponder deals with Global Eagle; this is supporting a boost in capacity for Global Eagle customer Southwest Airlines in a bid to improve the passenger experience, as first reported by RGN.