William Faulkner set most of his major works in the fictional Mississippi county of Yoknapatawpha. Agatha Christie had the quaint English village of St. Mary Mead and Edward Gorey had Mortshire. But when it comes to crafting a rich, interconnected fictional landscape over a wide body of work, nothing holds a candle to the power and glory of Thomas Hardy's Wessex.
The setting for all of Hardy's major novels (including Tess of the d'Urbervilles, Jude the Obscure and The Mayor of Casterbridge) the fictional Wessex County takes it's name from the real-life Anglo-Saxon kingdom that once fanned out across the south and southwest of England. And though most of the settings in Hardy's novels are based on real places – like Hardy's boyhood home of Dorchester, Dorset, which he renamed Casterbridge in his novels – the rural, pastoral beauty of Hardy's Wessex exists in a place the author often referred to as the "partly real, part dream country" of his imagination.
And what a dream it was, capturing the English countryside at a time of massive socioeconomic change, Hardy's Wessex was populated by just as many great manor houses as it was by rambling, backwater farms. Even today, tourists flock to Dorset for Thomas Hardy Walking Tours and visits to the rustic, real-life working farms and rolling meadows described in his iconic "Wessex novels".
After watching director Thomas Vinterberg's lushly beautiful bigscreen adaptation of Hardy's fourth novel, Far from the Madding Crowd, all I can say is that the shops in Dorset had better stock up on Thomas Hardy bumper stickers pronto! For not only is this version of Crowd arguably the most fully-realized of the lot (the novel has been adapted for film a whopping five times) but it also brings the English countryside and it's earthy, sun-kissed denizens to life with a vibrancy that should drive tourism to the region for decades to come. Simply put, Crowd is travel porn perfection of the first order.
Shot entirely on location in Dorset, Oxfordshire, Buckinghamshire and London, Crowd's soulful, lived-in quality is no doubt attributable to the Danish-born Vinterberg's background as a founding member of 1995's radical Dogme 95 film movement.
Seeking to strip the filmmaking process of things like artificial lighting, sound and elaborate special effects to focus on creating gritty, emotionally resonant stories onscreen, Dogme 95 (which Vinterberg co-founded with trailblazing writer-director Lars Von Treer) had a profound impact on the way indie films were made around the world. Particularly emerging, as it did, in tandem with the transition to digital filmmaking. And though Vinterberg doesn't adhere to all the tenets of the Dogme 95 movement here (yes, there is an actual list of rules, look it up!) the look and feel of this Crowd is so realistic you can almost smell the wet wool of Farmer Oak's doomed sheep.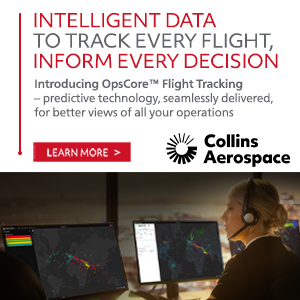 And if you think the scenery is gorgeous, the screenplay by David Nicholls (One Day) and the dewy, fresh-scrubbed beauty of the cast is icing on the proverbial English tea cake.
Starring Oscar-nominee Carey Mulligan (An Education) as the fiercely-independent Bathsheba Everdene, Belgian heartthrob Matthias Schoenaerts (Rust and Bone), Tom Sturridge (The Boat that Rocked) and the hugely underrated Michael Sheen (The Queen, Midnight in Paris) as her assorted suitors, the cast brings Hardy's classic to life with heart, humor and a very modern sense of pathos and sensuality while staying surprisingly faithful to the source material.
Tackling a literary classic of this magnitude onscreen is never an easy task, but Vinterberg and company nail this one from the start. And by milking the story for its inherent romance and melodrama – not to mention a few truly jaw-dropping "reversals of fortune" – Vinterberg and his team have turned what could have been another stuffy period piece into something truly vital and timeless in the extreme. If this is what a "partly real, part dream country" looks like then I don't ever want to wake up.
Now playing on select Jet Blue, Air France, Qantas, British Airways and Aer Lingus flights worldwide, Far from the Madding Crowd is also available via streaming at Amazon Instant Video, Google Play and VUDU.