Fully aware that passengers' appetite for bandwidth has increased Alaska Airlines has begun to upgrade its Gogo ATG inflight Internet solution to the faster ATG-4 offering, photographic evidence reveals.
Routehappy data research manager Jason Rabinowitz discovered this photo of an Alaska Airlines 737-900ER (N472AS) with the signature ATG-4 antennas installed.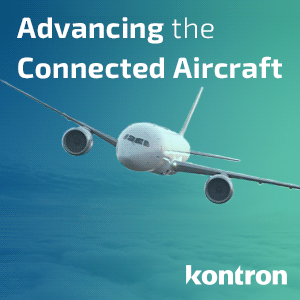 The upgrade to ATG-4 is not entirely unexpected. During an earnings conference call in December 2014, Alaska Airlines VP, customer innovation Curtis Kopf said the carrier's #paxex priorities have included getting power to every seat so that passengers can charge their personal electronic devices, bringing "a great inflight entertainment system" on board (the airline is rolling out the Gogo Vision wireless IFE solution and upgrading its tablet IFE) and improving the inflight Internet.
At that time, Alaska CEO Brad Tilden added, "The one thing I will say on Wi-Fi…we've got the older Gogo system and we're looking now at upgrading to the upgraded ground system which will increase bandwidth and the number of people that can be on. So we're looking at that right now. I think we'll deploy pretty quick so stay tuned for that."
While Gogo's original ATG solution afforded a peak speed of 3.1 Mbps, ATG-4 connects planes to a peak of 9.8 Mbps, according to Gogo.
In a separate new technology initiative, Alaska has announced it is testing the use of fingerprints as a form of identification. "Through this experiment, customers can use their fingerprints instead of a boarding pass and/or government-issued ID to check their bags, speed through the security checkpoint and board their flight," said the airline, noting that its "big picture dream" is that "any time you have to prove who you are during any of the steps of air travel, you could simply use your fingerprint instead".