Have any Airbus A350 XWB customers selected a 10-abreast economy class seating configuration for the new widebody? The answer to that question depends on whom you ask at Airbus.
Last week, when the airframer took its A350-900 to New York Newark as part of an #A350XWBTour, RGN contributor Jason Rabinowitz while on assignment for NYC Aviation posed the question to A350 XWB marketing director Mike Bausor.
"So far no customer has actually selected 10-abreast," Bausor said definitively.
Noting that Airbus is just beginning its delivery stream for the type, Bausor said airline customers "need to freeze their definition around about … 18 months to 24 months before delivery so as we go forward, I think we'll see a lot more configurations being frozen", but no customer has locked down a plan for 10-abreast. "Not yet," he confirmed. "I think we will see that."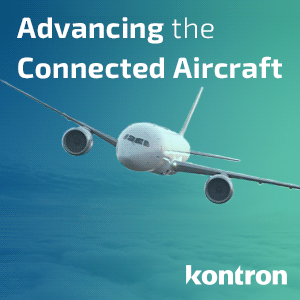 His revelation contrasts to a recent statement made by Airbus executive VP, strategy and marketing Dr. Kiran Rao, who told RGN that while he was not at liberty to provide the names of customers that have chosen 10-abreast, there are "probably less than a handful of airlines on 10-abreast".
Rao also revealed to RGN that the European airframer is working to make the layout more comfortable, by playing with angles on the sidewalls, tweaking the armrests, and employing other clever modifications to achieve a seat width that is just shy of 17" versus the 16.4" seat width originally advertised for the high-density 3-4-3 option.
"It will be 16.8" or 16.9", something like that," said Rao.
Irrespective of whether any airlines have formally frozen a plan for 10-abreast, both Bausor and Rao are in agreement that Asian airlines are most likely to be adopters.
"Obviously for operators that plan to do longhaul, low-cost – the kind of thing we see emerging very much today in Asia, not so much here [in the US] and not so much in Europe, but definitely in Asia; we've got to remember that people are smaller there as well – there we can actually do 10-abreast configuration: 3-4-3," said Bausor.
Both Airbus executives also agree that the A350's standard 9-abreast layout – with 18" wide seats – is optimal for ensuring a positive passenger experience (#paxex). The cross-section and wider cabin of the A350 XWB 'extra wide body' has been designed "to fit into that 3-3-3 as the basic configuration, providing wider seats, more comfort, and a nicer area environment…" said Bausor.
He also pointed out that the embedded inflight entertainment system on board has been greatly approved. "IFE is a basic feature on board this aircraft. What the customer gets is a choice between two providers; one which is Panasonic which we have on board this airplane today, and the other Thales. Both of those systems are what we call 4th generation IFE, and the beauty of that is that we actually multiple the bandwidth by five, so that means that even in coach all screens are wide-screen and high-definition, which couldn't be achieved before. On top of that, the aircraft comes with connectivity – wifi, GSM, live TV [in this case from Panasonic] and all of these good things.
"The other good thing about 4th generation IFE is the electronic box that used to be at your feet under the seat, has now been … integrated completely into the seat-back, so that there again you provide more comfort for the passengers by providing a totally unencumbered foot space. Even the cable that goes from seat to seat now runs under the floor so you don't get that plastic strip…it's a completely flat floor which is unique to the A350."